As the world's climate continues to shift, the historic winter competition could be at risk. According to a new study, climate change is making conditions much more dangerous for Winter Olympic athletes and participants.
The study — released Tuesday — was written by researchers from the Sport Ecology Group at Loughborough University in London and Protect Our Winters UK, an environmental group.
Beijing, the host of this year's games that are set to kick off in nine days, will be using over 100 snow generators and 300 snow guns. It will be the first Winter Olympics to on virtually 100% artificial snow, which the study showed is a significant issue.
"This is not only energy and water-intensive, frequently using chemicals to slow melt, but also delivers a surface that many competitors say is unpredictable and potentially dangerous."
"Navigating erratic snow seasons and rapid melt of low level resorts are now the norm for many competitors," the report somberly stated.
Scottish freestyle skier Laura Donaldson explained in the press release that if freestyle super pipes are formed in poor winter conditions from snow-making machines, the walls of the ice are composed of solid, vertical ice, as is the pipe floor. "This is dangerous for athletes, some have died," she said.
Another study by the University of Waterloo found that climate change is threatening potential future Olympic Game hosts because their locations would be too warm. If the world's emission rates continue their current course, only one of the previous 21 host cities by the 2080s — Sapporo, Japan — would have the right conditions to host again.
In a low emission future that's consistent with a successful Paris Agreement, meanwhile, 13 of the 21 cities could host by the 2050s, and 12 by the 2080s. When it comes to "climate sustainability," Chaminx is deemed "high-risk" along with venues in France, Norway and Austria, while Vancouver, Sochi, and Squaw Valley in the U.S. are "unreliable."
The risks to athletes are extremely apparent. The study notes that injury rates are higher in winter versus summer Games, while the last three winter Games — PyeongChang, Sochi, and Vancouver — possessed the highest incidence rates recorded among alpine skiing, snowboarding, and freestyle athletes.
There are other impacts beyond the athletes' health at play, as the Council on Foreign Relations (CFR) notes. The water used for snow making has been reportedly taken away from local residents and farmers, while the artificial snow can cause erosion, landslides, and harm vegetation, adding onto the longer-term impact of building ski slopes in natural landscapes.
Biologists also raised concerns after planned ski runs were going to run through Songshan Nature Reserve, a protect forest ecosystem in Beijing. Damage could continue to be done if the venues are used long after the games finish.
The country has made some moves to produce sustainability. The games will have natural CO2 refrigeration systems in most of Beijing's ice venues in an effort to decrease carbon footprints.
Organizers have also tried to ensure that water demand will have minimal effect on supply, and that the water needed for the Yanqing zone — where alpine skiing and sliding will occur — will account for just 1.6% of the water used in the area.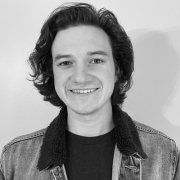 Andrew Rhoades is a Contributing Reporter at The National Digest based in New York. A Saint Joseph's University graduate, Rhoades' reporting includes sports, U.S., and entertainment. You can reach him at andrew.rhoades@thenationaldigest.com.
https://media.thenationaldigest.com/wp-content/uploads/2022/01/27102103/Winter-Olympics-400x400-1.jpg
400
400
Andrew Rhoades
https://media.thenationaldigest.com/wp-content/uploads/2019/12/23173823/The-National-Digest-785x60-1.png
Andrew Rhoades
2022-01-27 09:30:02
2022-01-27 10:21:41
Study Finds Climate Change And Fake Weather Could Make Winter Olympics Dangerous