Elon Musk is among the expected witnesses to appear this week in the ongoing federal trial accusing him of deceptively driving up the price of Tesla stock by tweeting about taking the company private, which never happened.
The August 2018 tweet in question stated that Musk had "secured" funding to take Tesla private at $420 per share. The company's stock was slumping at the time due to production problems.
Tesla shareholders filed a class-action lawsuit suing Musk for billions of dollars in damages for money investors say they lost after the tweet inflated share price. The trial, taking place in San Francisco, is expected to last for three weeks. 
Investor Glen Littleton from Kansas City, Missouri, is seeking damages on behalf of shareholders who traded the company's stock in the days after Musk's tweet. 
Littleton had purchased Tesla investments with hopes that the automaker's stock would eventually be worth far more than $420. Upon seeing Musk's tweet, he felt compelled to sell his Tesla stock options since he knew the completed deal would have rendered them worthless. 
He stated he sold off most of his Tesla positions to try and limit his losses, but even after doing so, the value of his Tesla portfolio plunged by 75%.
"The damage was done. I was in a state of shock."
The case's outcome may depend on whether Musk knowingly raised Tesla's stock price by tweeting that he had secured money for a $72 billion takeover of the business. The stock plummeted in value when it became apparent that he lacked the funding to complete the deal a week later. 
On Wednesday, Nicholas Porritt, lead attorney for the investors, told the trial's jury of nine that "millions of dollars were lost when his lies were exposed." 
"Why are we here? We are here because Elon Musk, chairman and chief executive of Tesla, lied. His lies caused regular people like Glen Littleton to lose millions and millions of dollars." 
Porritt also pointed out that not only did Musk's tweet cause investors to lose money, but it also affected pension funds and other organizations that owned Tesla stock.
The trial's presiding judge, U.S. District Judge Edward Chen, has already ruled that Musk's tweet was false and reckless. 
Porritt took advantage of the judge's verdict and told the jury they should presume Musk's tweet was false, which the judge permitted.
"When the CEO of a public company like Tesla lies about his company and hurts investors, it's critical that he is held accountable for that harm that he causes."
In his opening statements, Musk's attorney Alex Spiro insisted that Musk was "serious" about the buyout when he tweeted about securing funding.
"You will come to learn very soon that this was not fraud, not even close."
Spiro argued that the rise in Tesla's stock price after the tweet was due to investors' faith in Musk's capabilities and reputation as a visionary.
"Mr. Musk tries to do things that have never been done before. Everyone knows that."
According to Spiro, Musk and representatives from the Public Investment Fund of Saudi Arabia had already discussed taking Tesla private.
"He didn't plan to tweet this. It was a split-second decision."
Spiro said Musk used the "wrong words" in a rush to be transparent about the potential deal with the Saudi fund.
Musk is on the witness list for both sides of the case. Porritt told The Associated Press that Musk is expected to take the stand when the trial resumes on Friday, if time permits, or on Monday.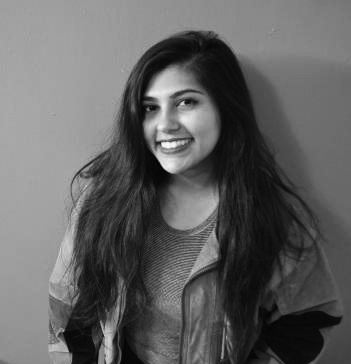 Moumita Basuroychowdhury is a Contributing Reporter at The National Digest. After earning an economics degree at Cornell University, she moved to NYC to pursue her MFA in creative writing. She enjoys reporting on science, business and culture news. You can reach her at moumita.b@thenationaldigest.com.
https://media.thenationaldigest.com/wp-content/uploads/2023/01/19151809/tweet-400x400-1.gif
400
400
Moumita Basuroychowdhury
https://media.thenationaldigest.com/wp-content/uploads/2019/12/23173823/The-National-Digest-785x60-1.png
Moumita Basuroychowdhury
2023-01-20 10:00:34
2023-01-20 16:19:17
Elon Musk Among Witnesses Expected to Take the Stand This Week in Tesla Tweet Trial