Germany is mourning the loss of dozens of wildlife animals who were peacefully sleeping in their enclosures at the Krefeld Zoo when a fire began early New Year's Day. The fire initially hit the monkey enclosure at the zoo located in northeast Germany, but other animals in surrounding exhibits were also affected. 
"Our Monkey House fell victim to a fire that started more or less around midnight. We don't know exactly when it started, but it burned down the house completely. At least 30 animals died, it was the hardest day that Krefeld Zoo has ever had. For us it is especially tragic that the tenants of this house, birds and mammals, were victims of the fire last night. Among them were highly endangered monkeys like orangutans from Borneo, lowland gorillas from Central Africa and chimpanzees from West Africa," Zoo director Wolfgang Dressen told reporters. 
Two chimpanzees, which have grown to become mascots for the zoo, named Bally and Limbo did survive and only suffered slight injuries. They, and every other animal who survived and suffered from injuries, are being treated by veterinarians. 
According to the Krefeld Zoo's official statement on Facebook, the zoo's famous Gorilla Garden was also spared from the flames. The zoo intends on being closed through the weekend at least, but isn't giving up in terms of rehabilitation and rebuilding the zoo that so many cherish. 
The investigation behind how the fire began is still underway, but with a solid indication as to what they think the cause was, and a new confession from a mother and her daughters, the investigation may be short lived. 
Krefeld Police investigator Gerd Hoppmann was initially assigned to the case, and told the media earlier this week that "witnesses had spotted sky lanterns flying close to the zoo and very low, so we can assume they fell on the ground in this area."
North Rhine-Westphalia (NRW) is the German state that the zoo is located in. In NRW lanterns have been banned for the past decade, as they pose an obvious fire hazard; the punishment is a fine up to $1,121 (1,000 Euros).
Luckily, individuals were devastated when they heard about all of the innocent wild animal life that was lost to an otherwise preventable accident, so much so that several individuals actually turned themselves in, stating that they set off paper lanterns on New Years Eve and could've been responsible for the tragedy. 
The lead suspects right now are a 60-year-old mother and her two adult daughters, whose names and information have been kept confidential until an official conclusion to the case is met. The mother and her daughters were amongst the several individuals who turned themselves in for illegally using lanterns on New Years Eve, and claimed that they heard about the fire on the local radio, according to Hoppmann.
Hoppmann also said in a recent statement that the suspects "seemed like sensible and responsible people who had shown courage in coming forward. Local prosecutors are now investigating the women for negligent arson, a crime that can be punished by up to five years in prison."
Following this preventable tragedy, the German animal protection association has officially called for a legal ban of all types of fireworks and fire displays near any zoos, farms, and kennels. Throughout the week citizens have been supporting the animal protection association and honoring the innocent lives that were lost. Visitors have brought flowers, plush toys, pictures, and candles that they left at a memorial at the entrance of the zoo.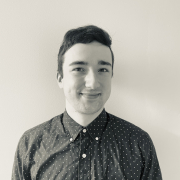 Eric Mastrota is a Contributing Editor at The National Digest based in New York. A graduate of SUNY New Paltz, he reports on world news, culture, and lifestyle. You can reach him at eric.mastrota@thenationaldigest.com.
https://media.thenationaldigest.com/wp-content/uploads/2020/01/03160517/Orangutans-400x400-1.jpg
400
400
Eric Mastrota
https://media.thenationaldigest.com/wp-content/uploads/2019/12/23173823/The-National-Digest-785x60-1.png
Eric Mastrota
2020-01-03 13:42:26
2020-04-09 15:52:22
Dozens Of Animals Killed In New Year's Eve Fire At Krefeld Zoo