As more and more passengers are returning to the skies following the pandemic, airlines are seeing a worrisome rise in violence – so much so that International President of Flight Attendants Sarah Nelson stated flight attendants are now having to serve in a "hostile work environment."
Speaking to The Washington Post, Nelson explained that they're on track to have had more incidents of disruptive passengers than in the "entire history" of aviation, and flight attendants unfortunately take the brunt of that anger. Additionally, Nelson said that 61% of incidents include homophobic, racial, and gender slurs.
Data released by the Federal Aviation Association (FAA) shows that in 2021, 5,114 disruptive passenger incidents have occurred – which is 5.6 incidents per 10,000 flights. The FAA has levied around $225,287 in total fines against passengers who committed assaults, and over $1 million against passengers that engaged in unruly behavior.
The rise is more than evident. The total unruly passengers investigations initiated in 2021 is at 973. That's up from 183 in 2020 and the highest since 2004, which had 310. Speaking to Fox Business, Nelson stated the disruptions are being felt across the industry, and are not limited to just one company.
"It doesn't matter airline you fly for. When flight attendants see another flight attendant getting punched in the face, bloodied, abused, we all feel it."
The mental state of attendants has taken a big hit. One employee told CCN Travel they're exhausted both physically and emotionally.
On Nov. 13, a Texas passenger assaulted a Southwest Airlines employee by punching them in the head following a "verbal altercation" during boarding. The passenger was arrested and charged with aggravated assault, while the attendant was hospitalized. A similar incident occurred with a Californian passenger on an American Airlines flight two weeks ago.
COVID-19 can be blamed for some of the uptick in violence. Of the 5,114 total incidents, 3,710 of them — around 72.5% — involved passengers refusing to follow mask mandates, which calls for masks to be worn throughout the entire duration of a flight.
In response to these altercations, airlines have taken a number of measures. Forbes notes some have prohibited alcohol on flights and alerting authorities. On Jan. 13, the FAA signed an order — the "Zero Tolerance Policy" – forcing stricter legal enforcement on misbehaving passengers.
Transportation Secretary Peter Buttigieg has suggested that a federal no-fly list for violent passengers "should be on the table." "It is completely unacceptable to mistreat, abuse, or even disrespect flight crews," Buttigieg said. "There is absolutely no excuse for this kind of treatment of flight crews in the air, or any of the essential workers from bus drivers to air crews who get people where they need to be."
Airlines and their employees still have the holiday season to get through. According to AAA, air travel is expected to be up 80% from last year, which is just below 9% from 2019 levels. 53.4 million Americans are expected to travel either by land, sea, or air. Holiday travel is typically followed by delays or cancellations of flights, which could be a poor mixed with the all-time high tensions.
Some flight attendants have considered quitting due to the abuses, which has led Southwest to offer perks — such as travel rewards — to attendants in order to avoid staff shortages during the busiest travel time of the year.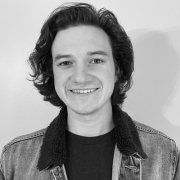 Andrew Rhoades is a Contributing Reporter at The National Digest based in New York. A Saint Joseph's University graduate, Rhoades' reporting includes sports, U.S., and entertainment. You can reach him at andrew.rhoades@thenationaldigest.com.
https://media.thenationaldigest.com/wp-content/uploads/2021/11/17160416/Flight-Attendant-400x400-1.jpg
400
400
Andrew Rhoades
https://media.thenationaldigest.com/wp-content/uploads/2019/12/23173823/The-National-Digest-785x60-1.png
Andrew Rhoades
2021-11-17 16:35:10
2021-11-17 16:37:09
Airline Violence Rages On As The Work Environment For Flight Attendants Is Deemed "Hostile"