The United States Department of Justice has filed a lawsuit to halt JetBlue's $3.8 billion bid to acquire Spirit Airlines. It has been over 20 years since the government last intervened to prevent a merger between US airlines.
Attorney General Merrick Garland announced the lawsuit on Tuesday. President Joe Biden's administration has long advocated for increased competition among businesses, particularly in the airline industry, to protect consumers and reduce prices
Spirit Airlines is well-known for providing customers with affordable flight options and is the country's largest ultra-low-cost competitor to major carriers. Garland is concerned that the merger will negatively impact customers who rely on the company's affordable fares.
"If not blocked, the merger of JetBlue and Spirit would result in higher fares and fewer choices for tens of millions of travelers across the country. The Justice Department is suing to prevent that from happening. Companies in every industry should understand by now that this Justice Department will not hesitate to enforce antitrust laws and protect American consumers."
Within the last 22 years, five airline mergers have been allowed by the Justice Department, resulting in the consolidation of nine major airlines into four national carriers in the United States (American Airlines, Delta Airlines, United Airlines and Southwest Airlines). Currently, around 80% of all domestic flights in the U.S. are serviced by just four airlines.
JetBlue argues that the new merger would create a stronger competitor to those four major airlines, causing fares to fall rather than rise. According to JetBlue, due to the four airlines dominating the U.S. market, JetBlue and Spirit can only compete with each other rather than larger carriers.
However, according to the lawsuit, average fares on routes have fallen by 17% once Spirit began to serve them.
To foster healthy competition, the company has proposed forfeiting landing and takeoff slots and gates at overcrowded airports to other low-cost airlines.
"The combination of JetBlue and Spirit plus the rapid growth of ultra-low-cost carriers will assure increased competition and low fares," JetBlue said in a statement.
"JetBlue's combination with Spirit allows it to create a compelling national challenger to these dominant airlines while also ensuring ultra-low-cost carrier options remain available in overlap markets. While JetBlue, with its highly unique combination of low fares and great service, will be able to expand with new national breadth as a result of the transaction, it will remain a significantly smaller player than each of the Big Four airlines. According to the data, a combined JetBlue and Spirit will have only about 9% market share, compared to about 16-24% for each of the four largest airlines, but the added scale and ability to further grow will result in meaningful competition on more routes to more destinations and greater opportunities for Crewmembers and Team Members of both airlines."
JetBlue plans to close its deal with Spirit by the year's end and hopes to get the lawsuit dismissed by then. The merger would form the fifth-largest airline in the U.S.. JetBlue has also spent the past 18 months defending itself against a separate lawsuit brought forward by the Justice Department alleging its Northeast alliance with American Airlines is predatory.
The Justice Department claims that the two airlines conspired to increase prices and limit options for travelers flying to and from major Northeastern cities in the United States. The companies traded information on flight schedules, pilot rosters, and aircraft sizes to use for each flight. They also shared revenues earned at these airports and pooled their gates and takeoff/landing authorizations.
"Approximately 75% of JetBlue's total capacity is tied up in the Northeast Alliance," the Justice Department stated in the recent lawsuit.
"That means JetBlue today coordinates its capacity decisions and shares its revenues with American Airlines on the vast majority of its flights. In other words, JetBlue no longer competes with American Airlines on those flights — and if this acquisition happens, Spirit won't either."
Initially, Spirit Airlines was opposed to the merger with JetBlue on the grounds that it would increase fares and therefore present too many obstacles for regulatory approval. Instead, it planned to merge with Frontier Airlines—another ultra-low-cost airline carrier. However, it has now abandoned that plan since JetBlue outbid Frontier Airlines.
In his statement, Garland referenced the Spirit Airlines board's statement back when they opposed the merger with JetBlue.
"A court will be very concerned that a JetBlue-Spirit combination will result in a higher cost, higher fare airline that would eliminate a lower cost, lower fare airline and eliminate about half of lower cost capacity in the United States."
"We agree," Garland added after reading the quote.
Principal Deputy Assistant Attorney General Doha Mekki of the Justice Department's Antitrust Division stated, "This transaction occurs against the backdrop of years of airline consolidation in the United States."
"JetBlue's proposed acquisition of Spirit eliminates a disruptive, low-cost option for millions of Americans. Whether they fly Spirit or not, travelers throughout the United States benefit from an independent Spirit because where Spirit competes, other airlines – including JetBlue – are forced to compete more vigorously by lowering fares, offering greater innovations and delivering more consumer choice."
The Justice Department and two other federal agencies—the Department of Transportation and the Federal Communications Commission—will need to approve the deal before it can be finalized. However, the decision ultimately rests with the federal courts that will hear the case.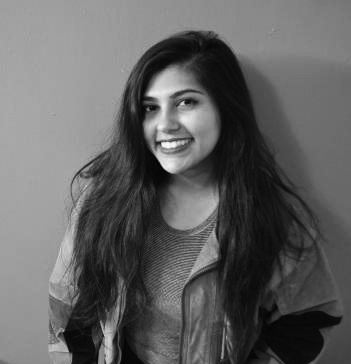 Moumita Basuroychowdhury is a Contributing Reporter at The National Digest. After earning an economics degree at Cornell University, she moved to NYC to pursue her MFA in creative writing. She enjoys reporting on science, business and culture news. You can reach her at moumita.b@thenationaldigest.com.
https://media.thenationaldigest.com/wp-content/uploads/2023/03/07161712/jetblue-400x400-1.gif
400
400
Moumita Basuroychowdhury
https://media.thenationaldigest.com/wp-content/uploads/2019/12/23173823/The-National-Digest-785x60-1.png
Moumita Basuroychowdhury
2023-03-08 09:00:43
2023-03-08 09:50:31
Justice Department Files Lawsuit to Block JetBlue's Acquisition of Spirit Airlines