Many major retailers have ceased selling CD's as a physical format for albums. Tesco recently became one of the larger retailers to announce they would be clearing the shelves of all CDs, sparking a major wave of support online from music lovers who appreciate the versatility that compact discs offer.
In 2007, the CD market was at its peak, with more than 2 billion physical copies of albums being sold globally. The digital music streaming platform, Spotify, was then launched in 2008, revolutionizing the way we consume music. CD sales began to immediately decline with the launch of the platform.
Last year, however, CD sales saw an unexpected rise in sales thanks to Adele's '30', ABBA's 'Voyage', and Ed Sheerans '='.
Rob Sheffield also published a love letter to CDs in Rolling Stone last month: "Compact discs were never about romance – they were about function. They just worked. They were less glamorous than vinyl, less cool, less tactile, less sexy, less magical. They didn't have the aura that we fans crave.
"You didn't necessarily get sentimental over your CDs, the way you fetishized your scratchy old vinyl, hearing your life story etched into the nicks and crackles …. But CDs work. They just do. You pop in the disc, press play, music booms out. They delivered the grooves so efficiently, they became the most popular format ever."
"Things like CD box sets, bootlegs, mixes from friends old and new, young bands whose albums I buy from the merch table at live shows and lamented the ephemeral nature of streaming culture.
A recent article in Wired magazine also praised the "CD format, and its ridiculous affordability. Streaming was for the masses, vinyl was for hipsters, said the author, but his experiment in CD listening had brought unexpected joys."
Some music fans just prefer the tangible aspect of having their favorite artists work in a compact physical form. Adele's album was able to help aid CD sales after she gave an interview where she discussed how albums "tell a story, and those stories should be listened to as we intended," meaning in order of the tracklist.
"We may be seeing the end of CDs as a mass-market product, but we could also be seeing the beginning of the repositioning of the CD as a more fetishistic item," Bassett said.
"It's unlikely to match the vinyl revival of recent years. There is not the same romance, the magic of dropping a needle on to vinyl. The plastic cases cracked easily. I remember listening to Nirvana's Nevermind on the school bus and every time that the bus went over a bump, your CD would skip," he added.
Sean Jackson of Reckless Records in Soho said "some customers insisted that the quality of analogue sound was superior to digital. But unless you're really concentrating, you probably wouldn't notice the difference. There's a market for everything – vinyl, CDs, cassette tapes. Formats go in and out of fashion, but music doesn't."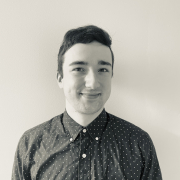 Eric Mastrota is a Contributing Editor at The National Digest based in New York. A graduate of SUNY New Paltz, he reports on world news, culture, and lifestyle. You can reach him at eric.mastrota@thenationaldigest.com.
https://media.thenationaldigest.com/wp-content/uploads/2022/02/11154612/CD-400x400-1.jpg
400
400
Eric Mastrota
https://media.thenationaldigest.com/wp-content/uploads/2019/12/23173823/The-National-Digest-785x60-1.png
Eric Mastrota
2022-02-12 17:00:24
2022-02-11 15:46:26
CDs Receive Wave Of Support From Music Lovers As Sales Decline