The LGBTQ+ Real Estate Alliance is celebrating 2023 Pride Month with a wide variety of events, meant to educate the community on home owning opportunities, as well as showcase the community within the real estate industry.
On June 8th and the 29th, the Alliance is offering two sessions on their Alliance Certified Ally course. Led by director of education Alex Cruz, the sessions are meant to help participants learn about the LGBTQ+ community and how to better interact with, and find properties for, individuals in the community. 
The course is meant to give professionals a deeper understanding of the struggles and discriminations members of the community face, and how they can be the best ally in terms of real estate. 
"Pride Month is incredibly important to the LGBTQ+ community, and so much of what occurs this month comes from the allies who care about us," said Erin Morrison, national president and chair of the board of the LGBTQ+ Real Estate Alliance. 
"This month around the globe, millions will attend parades and events, and in most cases experience a genuine outpouring of love and support. Pride Month also allows the LGBTQ+ community to reflect on how far we have come in societal acceptance," she explained. 
"But the reality of today's environment, where there are more than 700 anti-LGBTQ+ bills being discussed, voted on or passed in statehouses around the nation, we are reminded of the fight we are still engaged in for basic civil rights."
"It's also critically important for all of us in real estate to remember that sexual orientation and gender identity are still not protected classes under the 1968 Fair Housing Act leaving the LGBTQ+ community susceptible to housing discrimination," Morrison concluded. 
Another event on June 22nd will showcase "LGBTQ+ Leaders in Real Estate. According to RIS Media, "Farrah Wilder, an Alliance member and former vice president of Diversity, Equity and Inclusion for California REALTORS®, will host the program, which allows LGBTQ+ people in real estate to share their perspectives and experiences as 'out' leaders in the industry. Guests include: 
Tommie Wehrle, chair of Anywhere LGBTQ+ ERG group and Alliance National Treasurer, Jennifer Green, director of DEI for Mortgage Investor's Group. Ryan Adams, VP of government affairs for Birmingham REALTORS, and Cody Gilkeson, head of DEI for eXp Realty."
To learn more about the multitude of events the Alliance is holding, and to register for any of them, check out their official Pride Month event calendar!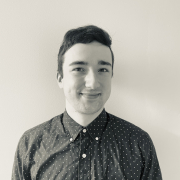 Eric Mastrota is a Contributing Editor at The National Digest based in New York. A graduate of SUNY New Paltz, he reports on world news, culture, and lifestyle. You can reach him at eric.mastrota@thenationaldigest.com.
https://media.thenationaldigest.com/wp-content/uploads/2023/06/06102721/pridehouse-400x400-1.gif
400
400
Eric Mastrota
https://media.thenationaldigest.com/wp-content/uploads/2019/12/23173823/The-National-Digest-785x60-1.png
Eric Mastrota
2023-06-08 09:00:19
2023-06-08 09:17:03
LGBTQ+ Real Estate Alliance Celebrates Pride Month