More than 900 staff members working within the Midwest's Mayo Clinic system have been diagnosed with the coronavirus within the past two weeks alone. That's about 30% of the total number of cases that have appeared in the area since March. Kelley Luckstein recently spoke with the press about the severity of the situation that the Midwest is currently experiencing. 
"Our staff are being infected mostly due to community spread, which accounts for 93% of the staff infections. This impacts our ability to care for patients."
Across the Midwest the Mayo Clinic system has about 1,500 staff members working specifically with restrictions related to Covid-19 exposures and diagnosis'. The entire Mayo clinic system consists of various clinics, hospitals, and other facilities that work to serve patients living in Iowa, Minnesota, and Wisconsin. 
Midwestern states have been impacted severely throughout this pandemic, especially within the latest wave of new cases appearing throughout the nation. Wisconsin's governor declared a new state of emergency this week while Minnesota's governor announced a slew of new restrictions that would be enforced in the coming weeks. Dr. Amy Williams is the executive dean of the Mayo Clinic practice and offered the public a general Covid-19 update for the week to express her concern over all the new surges in cases. 
"There are three things you need to take care of any patient: Space, supplies and staff. And what we are most worried about is staff."
Staff members to the clinic being infected with the virus is a worst case scenario situation, and is the main reason America has continuously needed to enforce things like mask wearing and social distancing. While like may have returned to normal in certain areas of the country, our nation's hospitals have not taken a break from seeing all the devastation this pandemic has caused. 
"We don't want families to be sick. We don't want families to lose loved ones. We want everyone to be safe. We will get through this, but we need to be safe, we need to protect each other."
In northwestern Wisconsin, the Mayo Clinic Health System reported last week that 100% of its hospital beds were now full with Covid-19 patients. "The public urgently needs to treat COVID-19 as the health emergency it is to prevent the health care system from being overwhelmed," the health system said in last week's statement.
About 50% of the ICU is occupied with Covid-19 cases as well. The health system also stated that Covid-19 patients typically need to stay in the hospital two to three times longer than any non-Covid patient. 
"While we are temporarily deferring elective procedures in order to free up beds for COVID-19 patients, the public needs to understand we continue to care for other patient populations in addition to COVID patients — we remain open for trauma, emergency care, and urgent care needs while also caring for COVID patients. We need your help and we need it now," Williams stated. 
Williams urged the public to continue to take this pandemic seriously and to protect themselves and their loved ones, and is also preparing for the coming weeks where even more cases are expected to appear and overwhelm the hospitals throughout the nation yet again.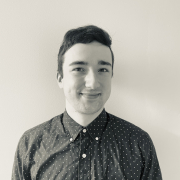 Eric Mastrota is a Contributing Editor at The National Digest based in New York. A graduate of SUNY New Paltz, he reports on world news, culture, and lifestyle. You can reach him at eric.mastrota@thenationaldigest.com.
https://media.thenationaldigest.com/wp-content/uploads/2020/11/19164318/Positive-Coronavirus-400x400-1.jpg
400
400
Eric Mastrota
https://media.thenationaldigest.com/wp-content/uploads/2019/12/23173823/The-National-Digest-785x60-1.png
Eric Mastrota
2020-11-19 14:57:59
2020-11-19 16:44:35
Over 900 Clinic Staff Members In The Midwest Got Covid-19 Within Two Weeks