This summer in the US, a new Covid-19 variant has become the dominant strain currently spreading throughout the nation, according to infectious disease experts. Experts are warning Americans to remain diligent about their Covid-19 safety procedures and vaccine boosters to keep themselves protected from this spike. 
The technical name of this strain is EG.51, a subvariant of Omicron also referred to as Eris. The Eris variant is currently the leading strain of the virus, accounting for about 17% of Covid cases in the US, according to the Centers for Disease Control and Prevention.
Experts state that the rise in infection and hospitalizations do not indicate a need for health and safety measures to be mandated, however, the new variant is a part of a potential evolution of the virus, so it's important for people to protect themselves. 
​​"As this virus continues to circulate, the potential for mutations to occur remains, and so we will see new genetic variants. It's very often the case when we see new genetic variants that they may increase in circulation. Sometimes they replace the variants that came before; sometimes they just kind of burn themselves out,"  said Jennifer Nuzzo, an epidemiologist and director of the Pandemic Center at Brown University School of Public Health.
People should continue to take Covid-19 tests if they feel sick, and stay diligent about monitoring virus data, especially if they're in a vulnerable immunocompromised position. 
"We do need to continue to keep our eye out and be cautious for something that is truly like a new pandemic strain, which EG.5.1 is not," said Justin Lessler, an epidemiology professor at the University of North Carolina.
"The biggest concern that we have right now is that testing is not nearly what it was in many, many countries, including the United States," Nuzzo said. This means it's more difficult to track trends in the virus. 
"Even if there is a high percentage of test positivity, it's unclear whether it's because the only people getting tested right now are people who are really quite ill and know very well that they have Covid, versus maybe in the past people getting tested were people who needed a negative test before they could play sports or go to camp. That meant that we were sampling a larger portion of the population," Nuzzo said. 
"Public health agencies rely on wastewater testing, which allows them to see the amount of Covid and what variants are in that concentration. But it's harder for people collecting that data to determine whether that means people are getting sicker or whether a person who is infected is infecting more people on a per-person basis," Nuzzo said.
"We can't link the wastewater data to people. It's totally anonymous. If the variant is a problem, we will see it, but the question is: how early will we see it? I don't think there is this hidden severe wave," Nuzzo added.
"Also, as the fall virus season approaches – meaning a likely uptick in Covid, flu and RSV cases – it's important for healthcare workers to conduct tests in places with inadequate healthcare infrastructure, such as rural areas and low-income communities," Nuzzo said.
According to the CDC, there were around 9,000 Covid-19 hospitalizations during the last week of July, marking a 28% increase from June.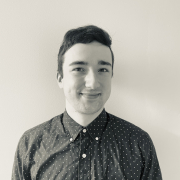 Eric Mastrota is a Contributing Editor at The National Digest based in New York. A graduate of SUNY New Paltz, he reports on world news, culture, and lifestyle. You can reach him at eric.mastrota@thenationaldigest.com.
https://media.thenationaldigest.com/wp-content/uploads/2023/08/18120324/covid-400x400-1.gif
400
400
Eric Mastrota
https://media.thenationaldigest.com/wp-content/uploads/2019/12/23173823/The-National-Digest-785x60-1.png
Eric Mastrota
2023-08-18 11:10:30
2023-08-18 14:28:24
US Experts Warn Of New Covid Variant, Eris