Brittney Griner, an American basketball player currently serving a nine-year sentence in Russia for drug charges, has had her appeal against the sentence dismissed by a Russian court.
The two-time Olympic gold medalist was arrested on Feb. 17 at a Moscow airport when cannabis oil vape cartridges carrying less than a gram of hashish oil were discovered in her luggage. She was convicted in August for "drug smuggling" and was sentenced to nine years in prison.
Officials believe that the lengthy sentence was politically motivated by the collapse of U.S. and Russian relations after Russia's invasion of Ukraine. The White House called the legal proceedings a "sham." Elizabeth Rood, a high-ranking U.S. diplomat who was present at the hearing, also called the penalty "excessive and disproportionate."
Her case has been referred to the State Department's office under the label of hostage affairs.
Griner was legally prescribed the oil for pain management by her doctor in the U.S. She apologized for possessing it in her appeal, admitting she had packed the cartridges by accident while rushing to pack her luggage. During the U.S. basketball offseason, she had wanted to travel to Russia to play club basketball.
In July, shortly before pleading guilty, Griner had written to President Joe Biden expressing her distress and calling for help from the government.
"I sit here in a Russian prison, alone with my thoughts and without the protection of my wife, family, friends, Olympic jersey, or any accomplishments. I'm terrified I might be here forever. I realize you are dealing with so much, but please don't forget about me and the other American detainees. Please do all you can to bring us home."
The state prosecutor arguing against her case called the continuing sentence "fair." Alexander Boykov, the athlete's lawyer, stated that "no judge, hand on heart, will honestly say that Griner's nine-year sentence is in line with Russian criminal law."
"Brittney is [a] very strong person and has a champion's character. However, she of course has her highs and lows as she is severely stressed being separated from her loved ones for over eight months."
Russia and the U.S. have discussed the possibility of a prisoner exchange between the two countries. There is speculation that the White House may offer up Russian arms dealer Viktor Bout, also known as the "merchant of death."
U.S. national security adviser Jake Sullivan issued a statement saying Griner was being "wrongfully detained under intolerable circumstances" and reaffirmed that President Biden had demanded her immediate release.
"President Biden has been very clear that Brittney should be released immediately. In recent weeks, the Biden-Harris Administration has continued to engage with Russia through every available channel and make every effort to bring home Brittney as well as to support and advocate for other Americans detained in Russia, including fellow wrongful detainee Paul Whelan. The President has demonstrated that he is willing to go to extraordinary lengths and make tough decisions to bring Americans home, as his Administration has done successfully from countries around the world. The Administration remains in regular touch with representatives of the families, and we continue to admire their courage in the face of these unimaginable circumstances."
The sports star spoke to the appeals court remotely from a detention center located in a town near Moscow.
"I really hope that the court will adjust this sentence because it has been very very stressful and very traumatic…I've been here almost eight months and people with more severe crimes have been given less than what I was given."
Though she is still imprisoned, she is grateful for the people working toward her release.
"Thank you everyone for fighting so hard to get me home. All the support and love are definitely helping me."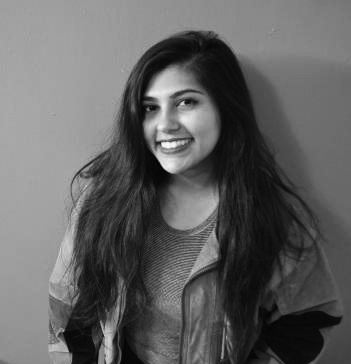 Moumita Basuroychowdhury is a Contributing Reporter at The National Digest. After earning an economics degree at Cornell University, she moved to NYC to pursue her MFA in creative writing. She enjoys reporting on science, business and culture news. You can reach her at moumita.b@thenationaldigest.com.
https://media.thenationaldigest.com/wp-content/uploads/2022/10/25121021/court-400x400-1.jpg
400
400
Moumita Basuroychowdhury
https://media.thenationaldigest.com/wp-content/uploads/2019/12/23173823/The-National-Digest-785x60-1.png
Moumita Basuroychowdhury
2022-10-25 09:00:13
2022-10-25 12:10:51
Brittney Griner's Nine Year Sentence Upheld by Russian Court