The hotel and travel industry has been scrambling within the past few months of the pandemic to not only adjust their schedules to accommodate the many cancellations and rescheduling of individuals who can no longer travel, but also to figure out ways in which new technology can be implemented into hotels to ensure all guests/staff remain healthy and safe. 
Many major hotel chain's are offering a combination of new health and safety procedures and technologies that are specifically designed to make staying at a hotel during the pandemic easy and safe. These new technologies work to take the extra step beyond just wearing a mask and sanitizing to really make guests and employees feel secure. 
Compliance Monitoring is a new policy many hotels are undertaking to ensure that every guest and staff member is wearing their mask at all times when in common spaces. Tech company Cyberlink recently released a new product known as FaceMe. FaceMe is a facial-recognition engine that has the ability to detect if an individual is wearing their mask or not, and can identify an individual's face through their mask as well; something many iPhone users have complained about. 
The purpose of this technology in hotels specifically is to notify management when someone enters the building without a facial covering. The technology can also be used to take an individual's temperature from a distance.
Global tech provider, Nevotek is giving their new "Grace" platform to hotels as a way to easily get hotel staff and guests to communicate without any in-person interactions. "Grace" essentially allows guests to message hotel staff through an app of their choice (WhatsApp, Messenger, WeChat), making it so guests don't need to download an extra app just for their visit. This way, guests can simply text the front desk "need more towels," and a fresh set will be delivered to their room's door without any person-to-person interaction. 
Radar Labs is another tech giant that specializes in building geofences and geo-based apps. Essentially they provide location detection services for a multitude of companies. For hotels specifically, geofences can be used to notify management when a guest is about to arrive for check-in, which can then be completed remotely. This technology can also be used when guests want to check-out, so instead of going to the front desk they can view their bill on their phone and pay it easily before leaving. 
Hotels have already begun implementing more sanitation stations, technologies, and procedures to make guests feel comfortable, as well as staff. Many chains have taken to hiring "hygiene managers" that hold an executive position specifically for enforcing proper health and safety measures in every hotel. 
Beyond the managers, many hotels are also implementing advanced air purifiers and filters in their common spaces that literally clean the air. HEPA filters have been some of the most popular, as they are capable of filtering out 99.9% of all airborne viruses and bacteria. Electrostatic disinfectant sprayers have been used in combination with these filters to make common spaces as sterile as possible throughout the day. 
Finally, many hotels in Asia specifically have begun using robotic maids to minimize the amount of time hotel staff spends going to occupied rooms. The KT Corporation specifically released their second generation of what they call the GiGA Genie hotel robot. This robot can deliver water, fresh towels, and many other amenities directly to guests doors. The artificial intelligence software within the Genie also equips it with communication technology and advanced information allowing it to easily move throughout the hotel and even speak to guests about certain offers and accommodations.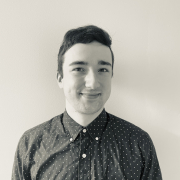 Eric Mastrota is a Contributing Editor at The National Digest based in New York. A graduate of SUNY New Paltz, he reports on world news, culture, and lifestyle. You can reach him at eric.mastrota@thenationaldigest.com.
https://media.thenationaldigest.com/wp-content/uploads/2019/12/23114828/Blockchain-Tech-400x400-1.jpg
400
400
Eric Mastrota
https://media.thenationaldigest.com/wp-content/uploads/2019/12/23173823/The-National-Digest-785x60-1.png
Eric Mastrota
2020-08-04 13:41:57
2020-08-06 12:20:28
New Technology Will Alter The Way We Stay In Hotels Post-Pandemic