It's difficult to comprehend how large of an issue climate change actually is. It can be even more difficult to figure out ways in which we can combat it. Especially now, when so much extensive damage has already been done to our planet, its wildlife, and the many ecosystems within it, it's hard to tell how we can fix something that's practically shattered. Systematic change is the main goal but until then, on an individual level, we all can reduce our plastic use and carbon footprint, and most of us do. Now we need the larger corporations, who are actually contributing the most to global warming, to step up to the plate. 
The hotel industry is not typically the first thing that comes to mind when we think of systems that can make a change to reverse the damage that's been done to our planet. However, Accor Hotels, a global chain that owns 40 different hotel brands such as Fairmont and Ibis, has made a commitment to eliminate all travel-size toiletries from its rooms. 
The initiative is a part of Accor's much larger environmental campaign in which they're aiming to get rid of all single-use plastic items in their properties. Think about it, unless completely unused, those mini bottles of shampoo, conditioner, body-wash, soap, shaving cream, etc. needs to be replaced every time a new guest checks into a particular room. In Accor's official statement they claimed they'd be removing all of these products from their 5,000 properties; of which there are over 340,000 guest rooms which equates to over 1 million bottles of toiletries being used on a given day.  
"Accor is replacing the plastic toiletries with either wall dispensers or glass, bulk-sized toiletries by the end of the year. The chain is also replacing a number of common hotel items usually made from plastic, including key-cards, laundry bags and cups, with materials made from relevant alternatives," according to Accor's statement.
Accor claimed that before this, their company would use more than 200 million single-use plastic products annually, a staggering number that even they were surprised by. They also predict all of their hotel properties will be fully transitioned by 2022, but they've already begun implementing the newer and more sustainable options. 
Ibis Hotels have locations all across the globe, and they made their own statement claiming that thanks to Accor's new policy they've already switched from single-use plastic toiletries to reusable soap dispenser mechanisms in over 2,000 of their locations, and that's just one of Accor's 40 different branches. 
Additionally, Accor claims that most of their hotels have already eliminated plastic straws and drink stirrers; the only remaining locations who have yet to do so are in China but they're on track to do so by the end of March 2020. China itself recently announced that the entire country is planning to ban all single-use plastic by 2025, hence the delay in Accor's hotels as they need to wait for the government policies to go into effect more than anything.
Accor is not the only hotel conglomerate that understands the impending doom climate change has created. Holiday Inn, Marriott, Hyatt, and Hilton Hotels are some of the biggest hotel chains on the planet, and they all announced similar initiatives to Accor within the past year.
Marriott announced their plan to get rid of all of their plastic toiletries by December 2020, and are expecting to reduce their overall plastic use by 30%. Hilton and Hyatt Hotel locations will also be seeing a similar change, as both chains made announcements that they'd be replacing single-use toiletries with bulk-sized items. Hyatt also announced that bottled water would only ever be available upon special request, as a means of encouraging guests to bring their own reusable water bottle. 
These initiatives are a major systematic step in the right direction. We just need our world leaders to follow Accor and China's lead in helping our planet recover what's been lost. Banning single-use plastic won't fix it all, it most likely won't even come close, but it's definitely a start.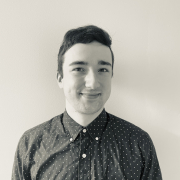 Eric Mastrota is a Contributing Editor at The National Digest based in New York. A graduate of SUNY New Paltz, he reports on world news, culture, and lifestyle. You can reach him at eric.mastrota@thenationaldigest.com.
https://media.thenationaldigest.com/wp-content/uploads/2020/01/23161224/Plastic-Hotel-Toiletries-400x400-1.jpg
400
400
Eric Mastrota
https://media.thenationaldigest.com/wp-content/uploads/2019/12/23173823/The-National-Digest-785x60-1.png
Eric Mastrota
2020-01-23 14:36:22
2020-04-09 15:50:29
Major Hotel Chains Are Getting Rid Of Single-Use Plastic Toiletries