According to Bloomberg, Zillow Group, the online real estate marketplace, has announced it will stop buying U.S. houses for the remainder of the year as it works to get through a backlog of properties it already owns.
Zillow purchased 3,805 houses in the second quarter of 2021, while selling just 2,086 of them. Despite the number of houses sold being the highest total Zillow has hit since the first quarter of 2020 (2,394 houses sold), the achievement loses its luster when considering just how much inventory the listing giant still possesses.
In response to Bloomberg's report, Zillow chief executive officer Jeremy Wacksman released a statement on Monday, explaining that the supply and labor constraints that's plaguing the real estate industry are the culprits behind Zillow's stoppage.
"We're operating within a labor- and supply-constrained economy inside a competitive real estate market, especially in the construction, renovation and closing spaces. We have not been exempt from these market and capacity issues and we now have an operational backlog for renovations and closings."
Wacksman also stated that pausing home buying will allow Zillow to finish working with sellers that are already under contract, as well as help them to focus on their current home inventory.
Bloomberg noted that Zillow shares dropped by 11.4% to $83.54, and are down by 60% from their 52-week high. Meanwhile, competitors are seeing benefits from Zillow's drop, as their shares rose by almost 7.9% to $25.27.
Zillow jumped into the online house-flipping business — the practice of buying a property, making renovations or improvements, and then flipping it for a greater return on investment — by launching "Zillow Offers" back in 2018, transforming themselves into what are known as "iBuyers."
Zillow Offers allows users to get an estimated market value (or "Zestimate" as they call it) for their home, followed by an in-person evaluation before a purchase. Zillow would then make light and needed repairs before reselling the house.
The quick and no-hassle model that Zillow promotes is certainly appealing over the usual, stressful process of listing a house (especially during a pandemic). This, along with the sudden activity the real estate industry experienced following lockdowns, likely contributed to the overwhelming amount of properties the company purchased.
As seen by Zillow's overloaded business, house-flipping is becoming an active real estate market. The U.S. saw house-flipping rates increase in the second quarter of 2021 to 4.9%. However, return on investments were at 33%, which was down from previous quarters.
In addition to the labor shortages that have affected virtually every industry, house-flippers like Zillow are also dealing with inflation and supply shortages due to the ongoing supply-chain problems that could worsen even further within the coming months.
Bloomberg mentioned that Zillow, as well as its competitors, also stopped buying houses when the pandemic began. Additionally, it took nearly seven months before Zillow was able to buy houses at a pre-pandemic rate.
Despite the company's sudden halt, they still experienced strong numbers across the board in the second quarter. TheRealDeal reported that Zillow saw $9.2 million net income in Q2. While that was down from $52 million in the first quarter, Zillow also achieved a record $1.3 billion revenue – which is up 8% from Q1.
Additionally, according to Barron's, Zillow Homes recorded a second quarter revenue of $777 million — up 71% from the previous year — while mortgage revenue was up 68% to a total of $57 million. Zillow also expects third quarter revenue to be around $1.91 to $2.05 billion.
With their stoppage, Zillow will now be in a race to successfully finish their current contracts and start accepting new ones by the start of 2022 – while also crossing their fingers that their opponents don't gain the upper hand in the house-flipping industry in the meantime.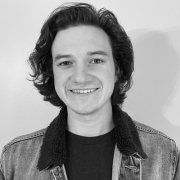 Andrew Rhoades is a Contributing Reporter at The National Digest based in New York. A Saint Joseph's University graduate, Rhoades' reporting includes sports, U.S., and entertainment. You can reach him at andrew.rhoades@thenationaldigest.com.
https://media.thenationaldigest.com/wp-content/uploads/2021/10/21125305/Zillow-400x400-1.jpg
400
400
Andrew Rhoades
https://media.thenationaldigest.com/wp-content/uploads/2019/12/23173823/The-National-Digest-785x60-1.png
Andrew Rhoades
2021-10-21 09:00:29
2021-10-21 12:53:14
Zillow Pauses Buying U.S. Homes As It Works Through Backlog