When you think of a top tier real estate agent, you think of someone honest, compassionate, and driven to give you the best deal on a new home while getting you the most money by selling your own. The process of selling your property can definitely be tricky, especially if certain areas of your home are run down, outdated, or just generally not what the current market is looking for. Many well-rounded and established agents will help you budget your money for the best and easiest renovations that can make your property more appealing for buyers. However, there are plenty of sellers who can barely afford their move, and adding in extra space in their budgets for renovations on a property they're leaving is just not realistic.  Three major agencies in Chicago are testing a way to challenge this issue that's been affecting so many sellers, and fronting the money to their clients to pay for the renovations.  
Coldwell Banker and a partner, HomeAdvisor, are launching RealVitalize, while Baird & Warner and Berkshire Hathaway Home Services both have deals to hook its clients up with renovation firm Curbio, according to Crain's Chicago Business Magazine. The different groups have different roles and means of providing these amazing service for its clients, but all essentially have the same goal of providing money for renovations. When they say "renovations" they also mean more cosmetic updates, nothing that's structural, their main focus is making the homes visually appealing for buyers. Basically it's an extreme way of "staging" a home for sale. 
"Buyers typically don't want to do a lot of work. They want turnkey, move-in ready. But sellers sometimes haven't redone the home in a decade or more. Maybe it has outdated brown carpeting, or wallpaper on the walls, the sorts of finishes that may turn off shoppers as they click through online listings. Our brokerage's new offer is a bridge for seller between what the house looks like and what it should look like to get it sold," said Laura Ellis, president of residential sales at Baird & Warner to Crain's Magazine. 
Separating from the cost, so many sellers are unaware of what renovations actually need to get done to make their property more attractive to potential buyers. The process of selling a home also already takes up so much time, that scheduling three different contractors to come in and give you estimates just isn't ideal, however, the process of rehabilitating your old home is often necessary if you want to sell. Just like you would want to move into an already furnished newly renovated home, so will the buyer of your property. So these agencies are using their contractor connections, and expertise to help their clients not only financially, but advice wise as well. They offer all the necessary changes they believe will help sell the house faster, and you know they're going to offer the bare minimum because they're the ones initially paying for it!
"The program removes those obstacles to getting the maximum price and shortening the selling time. While some sellers might enjoy doing the design and material selection themselves and others might use a firm, the brokerages' programs offer one stop for value and convenience. The key to all the brokerages' rehab programs is that the seller gets what amounts to an interest-free loan. The cost of the upgrades is paid out of the seller's proceeds from the eventual sale," said Ayoub Rabah, president of Coldwell Banker Residential Brokerage to Crain's Magazine. 
Clients aren't paying any hidden interest, additional fees, or extreme labor rates, and rehabbers make their money from the process by selling their materials to clients in bulk. You're not only paying the bare minimum for a home face-lift, but you're also being guaranteed the expertise of these agencies to sell your house for the most amount of money, while costing you the least, making the process nearly impossible to pass up. This type of process is gaining a lot of media attention for its potentially positive impact on the housing market. If these agencies prove over time that this interest-free renovation "loan" type system works, the US is likely to see a large expansion of this method of real estate marketing.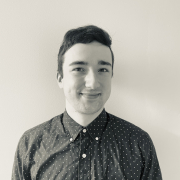 Eric Mastrota is a Contributing Editor at The National Digest based in New York. A graduate of SUNY New Paltz, he reports on world news, culture, and lifestyle. You can reach him at eric.mastrota@thenationaldigest.com.
https://media.thenationaldigest.com/wp-content/uploads/2019/10/02162230/Chicago-400x400-1.jpg
400
400
Eric Mastrota
https://media.thenationaldigest.com/wp-content/uploads/2019/12/23173823/The-National-Digest-785x60-1.png
Eric Mastrota
2019-10-15 14:18:45
2020-04-09 15:52:35
How Chicago Is Changing The Way You Sell Your Home