The House of Representatives voted yesterday to pass a proposal that bars all federal employees from downloading video-sharing social media app TikTok on government-issued devices. The proposal, which passed with a vote of 336-71, is a part of a much larger $741 billion defense policy bill.
In general, National security concerns about TikTok have risen within the past few weeks. The concerns stem from the fact that the app is owned by Chinese tech giant ByteDance, and like with most social media apps, many are concerned that their personal information is falling into the wrong hands. TikTok has made countless statements refuting that any users personal information from the US is sent to where the apps headquarters are based in Beijing, and even claimed that for US users TikTok has their own CEO based in America. 
"TikTok is led by an American CEO, with hundreds of employees and key leaders across safety, security, product, and public policy here in the US," one spokesperson said.
The initial proposal was brought to the table by Republican Colorado Representative Ken Buck as a part of other "bipartisan amendments to be made to the National Defense Authorization Act." The proposal would ban TikTok on government-issued devices for employees that extend into Congress as well as congressional staff. 
Despite TikTok's claims that they haven't given any user information to the Chinese government, and would refute if asked to do so, federal government workers in Washington aren't so convinced, and have continued to push for the app, along with other Chinese run social media apps, to be banned in the US completely. 
Buck made a floor speech before the House voted on the proposal where he expressed his major concerns over the app especially in regards to government employees who have sensitive and classified information on their devices. 
"TikTok is a serious national security threat…the data the company collects from US consumers could be used in a cyber attack against our republic." 
The US is not alone in their security concerns over TikTok specifically either. India recently announced they would be banning the app along with 58 other apps that are developed by Chinese firms. The banning comes after similar concerns arose among the federal government in India, claiming that the apps "threatened the national security and defense of India."
As previously mentioned this proposal is just one of many amendments that will be made to the National Defense Authorization Act. The next step will be the House passing their new version of the NDAA with the new amendments implemented. Once passed, the Senate will then decide whether or not to pass it along further later this week; it's expected that both groups will approve of the new amendments. 
Beyond the NDAA, the Senate of Homeland Security and Governmental Affairs Committee is expected to consider new legislation that will be presented by Senators Rick Scott and Josh Hawley this Wednesday. This new legislation is similar to the proposal that was passed yesterday, barring federal employees from using TikTok on government-issued devices, but if passed by both federal groups, the prohibition could soon become law in the US. 
Even further, the Trump administration has been very public about their consideration of a national ban on TikTok and other Chinese-linked social media apps. However, only time will tell how easy that would actually be for the administration to accomplish.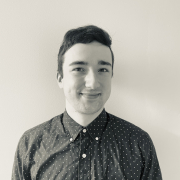 Eric Mastrota is a Contributing Editor at The National Digest based in New York. A graduate of SUNY New Paltz, he reports on world news, culture, and lifestyle. You can reach him at eric.mastrota@thenationaldigest.com.
https://media.thenationaldigest.com/wp-content/uploads/2020/07/21154245/Tiktok-on-Phone-400x400-1.jpg
400
400
Eric Mastrota
https://media.thenationaldigest.com/wp-content/uploads/2019/12/23173823/The-National-Digest-785x60-1.png
Eric Mastrota
2020-07-21 12:18:29
2020-07-21 15:43:06
House Of Representatives Votes To Ban Federal Employees From Downloading TikTok