Buying a home is a major life decision that requires a lot of intense thinking. Purchasing a piece of property is one thing, but having to buy furniture to fill that property can be a whole other project. For that reason, amongst others, many choose to purchase a home that's already fully furnished and ready to move into, but if you're still in a position where you don't know what type of furnishing situation would work best for you specifically, it's best to look at the pros and cons of both sides. 
Obviously some of the pros and cons won't apply to your specific situation, however, these generalizations are all important things to keep in mind when making your decision to purchase a furnished piece of property. So let's start with the pros:
The most obvious perk of buying a furnished home is that it can potentially save you thousands of dollars since you no longer have to buy new furniture. Purchasing all the big pieces for your home at once (beds, couches, shelving, etc.) has the potential to increase your spending by tens of thousands of dollars, so having all those pieces already there will save you from increasing your budget. 
For first time home buyers, it's always best to have your bases covered when it comes to the basic necessities. So having a few couches, additional seating, bed frames, and anything else you can get your hands on will help immensely with the moving process. Even if the furniture isn't your particular taste, think of them as placeholders until you can either afford or decide upon new pieces for the space. 
Purchasing a furnished property will also save you a ton of time when it comes to the moving process itself. You won't have to spend excessive amounts of time cramming large pieces of furniture into a tiny moving truck and instead will only have to worry about your clothing and other personal belongings. Saving time is especially important if you're looking to move quickly or are an individual who is in general always short on time due to a demanding job or children to be tended to.
Now let's move onto the cons of buying a furnished home. To jump off of the last "pro" on the list, buying a furnished home can actually make the closing process a lot longer due to the fact that you need to complete an extensive list of every item that's being included with the purchase of the home so that legally, and contractually, everything remains kosher. This can also mean that you might end up paying more than you initially believed; more times than not sellers who are including furniture in their listings like to up-charge due to sentimental value, so do a real examination of the furniture being included to ensure that the quality matches the price. 
These negotiations also have potential to kill a deal entirely, so make sure you're going into it with a professional real estate agent who has experience with purchasing furnished homes and negotiating contracts regarding the furniture itself. Choosing the right real estate agent is important in general, but especially when it comes to specific transactions involving property inclusions. 
The last con is simply about personal preference. As previously stated for first time home buyers purchasing a furnished property even when the furniture is not your personal style is the right move for the initial purchase, as at least you have some placeholders where people can sit. However, if you're used to being in a space that's been customized to fit your personal style, and therefore feels like a home environment, then it's hard not to get picky with the options you have. You're going to want your space to feel like it's yours, and that can be difficult if the furniture in that space has already been someone else's, it all comes down to preference.  
The decision is truly a personal one so make sure you think about it deeply. View as many properties as you'd like, work with a trained professional who will get you the best bang for your buck, and remember, there's always going to be time to turn your new house into a home, so don't stress too much.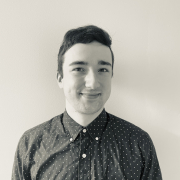 Eric Mastrota is a Contributing Editor at The National Digest based in New York. A graduate of SUNY New Paltz, he reports on world news, culture, and lifestyle. You can reach him at eric.mastrota@thenationaldigest.com.
https://media.thenationaldigest.com/wp-content/uploads/2020/03/03165426/Furnished-Home-400x400-1.jpg
400
400
Eric Mastrota
https://media.thenationaldigest.com/wp-content/uploads/2019/12/23173823/The-National-Digest-785x60-1.png
Eric Mastrota
2020-03-03 16:14:54
2022-05-16 14:27:01
The Pros And Cons Of Buying A Furnished Home