Texas officials are continuing to work on turning the power back on for the remaining households still left in the dark while they also navigate widespread water shortages and disruptions. It's currently expected that some residents could take weeks or months to recover from the excessive damage done by this deadly winter storm. 
"For many people in our city with means, with insurance, this week has been a significant inconvenience, but they have the means and ability to quickly transition and move forward. For many people in our city who are already on the margins … and were fighting every day just to keep a roof over their head and food in their refrigerator, this past week has been a major, major event and has really disrupted their lives. For many of these individuals, many of these families, they will be in crisis mode for weeks and months to come," Houston Mayor Sylvester Turner stated. 
As of Monday this week more than 15,000 individuals are still left without power. Texas Governor Greg Abott said that he expects power to be fully restored to every house by the end of the day. Meanwhile, over 8.8 million Texans are still experiencing water disruptions. These disruptions have impacted more than 1,200 water systems in 199 counties in the state. 
According to Gary Rasp, a media specialist for the Texas Commission on Environmental Quality, "147 public water systems serving around 120,000 people are non operational. About 258 boil water notices have been rescinded as of this weekend."
"Customers should flush their water system by running cold-water faucets for at least one minute, cleaning automatic ice makers by making and discarding several batches of ice, and running water softeners through a regeneration cycle," Houston officials said in a news release.
For residents experiencing excessive property damage, Abbott claims that more plumbers and electrical workers will be deployed to help meet the high demand of customers with broken pipes or faulty wirings. He also recommends documenting all damage before moving to recover. 
"If you do not have insurance, you may qualify for a FEMA reimbursement. We have had FEMA assistance granted by the federal government and part of that is individual assistance that will assist individuals whose homes or apartments have been harmed because of the winter storm. If so, you'll need to document any type of loss that you have. Residents should also connect with their local emergency response coordinator to provide that information to be able to receive a reimbursement," the governor said. 
Turner also spoke to her cities residents and claimed that the government is "Recognizing that there are many families who are in situations where they don't have insurance, they don't have the financial means to make the repairs … their ceilings have fallen in, and furniture and other things have been damaged, and they're really stressing out in terms of how do we move forward … we're working to put together a relief fund to help assist people."
Abbott also announced that the Supplemental Nutrition Assistance Program benefits can be used to buy hot food and ready-to-eat meals at all retailers that accept SNAP payments. The government is also working nonstop to combat an increase in energy costs that have come as a result of this storm. However, the lack of preparedness for a disaster of this magnitude has actually exposed just how faulty the energy systems in this country are to handle the drastic effects of climate change. Only time will tell how much longer our government prolonged making the necessary changes to our nation's infrastructure to better protect from and prevent climate damage.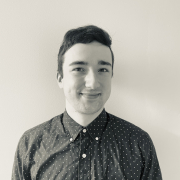 Eric Mastrota is a Contributing Editor at The National Digest based in New York. A graduate of SUNY New Paltz, he reports on world news, culture, and lifestyle. You can reach him at eric.mastrota@thenationaldigest.com.
https://media.thenationaldigest.com/wp-content/uploads/2021/02/22145932/Texas-400x400-1.jpg
400
400
Eric Mastrota
https://media.thenationaldigest.com/wp-content/uploads/2019/12/23173823/The-National-Digest-785x60-1.png
Eric Mastrota
2021-02-22 14:18:29
2021-02-22 15:00:28
Texas Update: Recovery Projected To Take Months For Some Residents