It's time to make all of your travelling dreams come true in the new year. While one of the most common New Year's resolutions most embark on is a healthier and more active life, another popular choice is to have more experiences. Embrace every day as if it were your last and to go see the world! Easier said than done for sure, but does it have to be?
Travelling is one of the most lucrative and costly industries out there today, and while you should definitely have a decent amount of financial security before embarking on a luxury vacation, there are tons of ways to make your travel dreams come true without spending your entire savings account. 
In order to feed that wanderlust desire, first you need to make sure you have all the essentials. First and foremost, make sure you have all of your necessary documents. Make sure your passport is completely up to date along with your license. For residents of the United States on October 1st you no longer will need your passport for travel, however, you need to ensure that you have a new Real ID, also known as an enhanced license, which every American will be required to have by the end of 2020. 
Once you make sure that all your documentation is up-to-date, it's time to plan. Look up a 12 month calendar online, print it out, and give yourself a huge visual of the upcoming year. Look at months in the future where you think you can swing taking off from work or any other responsibilities you may have at home that you can leave for a week or so. Choose a time period in a month that's rather relaxed for you. If you know you have a bunch of weddings or birthdays in a given month, try to plan your trip as far away from those obligations as possible. This way, when you're actually on vacation, you won't have to worry about all the things and events coming up once you return home.   
A major part of planning a trip is obviously the financial aspect of it. If you're smart about it, there's a lot of preliminary steps you can take to make your travel costs as cheap as possible. One thing you can do is use a travel credit card throughout the year to earn points that can go towards things like free flights or reduced hotel costs. Many credit cards also have great cash back reward programs, talk with your financial advisors in your life about what card option might be best for you. 
Once your finances are more in order, make sure you create a budget for yourself on how much you can spend while away. You don't want to return home only to realize you're going to need to work for the next five months to make back everything you spent. Make sure you have a decent amount of money waiting for you for when you get home, and use your budgeted money on whatever you want, you are on vacation after all. 
Choosing a destination really comes down to personal preference and what you want to gain out of your travel experience. Remember, this is your life, don't feel obligated by those around you to compromise on a trip just to keep the peace. If you really want to, plan a solo trip where you know that your entire trip itinerary will consist of things you want to do. 
One of the hardest parts of making travel plans is actually getting yourself to do it. Travel is definitely an investment, but it's an investment in life experience, so take a deep breath, open your laptop, find a place and book it! Think about your dream vacation, while you may not be able to afford accomplishing everything in that fantasy, what are the aspects of it that draw you in? Use those specific details to find a more feasible option. 
Travelling and vacations don't have to be as complicated as we all think. It's all a matter of saving, financial security, proper planning, and an open mind. Go into it knowing that you're going to be gaining experience and unforgettable memories with those you love, or on your own. Regardless, make the plan and book the ticket.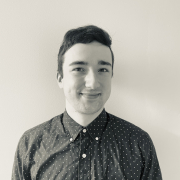 Eric Mastrota is a Contributing Editor at The National Digest based in New York. A graduate of SUNY New Paltz, he reports on world news, culture, and lifestyle. You can reach him at eric.mastrota@thenationaldigest.com.
https://media.thenationaldigest.com/wp-content/uploads/2020/01/15161005/Swing-with-a-view-400x400-1.jpg
400
400
Eric Mastrota
https://media.thenationaldigest.com/wp-content/uploads/2019/12/23173823/The-National-Digest-785x60-1.png
Eric Mastrota
2020-01-15 15:39:48
2020-04-09 15:50:30
How To Make Your Travelling Dreams A Reality