The real estate industry is always changing with the times. One of the biggest adjustments the industry has had to accommodate to is the implementation of technology and social media into marketing plans. With millennials now being at the age where buying a home is their next step, having an online presence is crucial for the success of any real estate firm. 
If a real estate firm is greatly established within a community, then their success seems inevitable. However, with a whole new generation of buyers now sweeping in and buying property, there needs to be a way that they feel like they can trust the firm they're working with. 
It should go without saying that your real estate business should have an online presence. No matter how large or small your firm is, everyone goes online when it comes to finding the right business for them to work with, so make your presence stand out. Don't just post listings online as a means to an end. The effort that you put into these digital listings could make or break how much buyer interest you curate. You want to show off the property to the best of your ability. Say your new client is from out of town and can't coordinate a time to come see the property. If your online listing is detailed, thorough, and full of flattering photos of the property, they're more likely to stay interested and make the time. 
One of the most unflattering things that can turn a potential buyer off of a property is a Craigslist-looking listing that simply has a few pictures of the front of the property and bullet points with how many rooms the house has. Effort pays off, so look at the home from their perspective and provide the details that you find so attractive about the listing. For example, say the home is in walking distance to an amazing bakery with the best coffee for the morning; buyers want to know that! Those quaint little details in a listing can surprisingly strike a lot more interest as opposed to a listing that simply states "two bedroom apartment with one and a half bath."
In addition to detailed and thorough online postings, avoid excessive real estate industry lingo that the average person may not know. Many buyers, including first time millennial buyers, aren't aware of the full scope that is investing into a property. When it comes to your online presence, don't fill the spaces with complicated words and phrasing that aren't common in everyday conversation. Instead, fill it with all the positives about the property. 
When it comes time to discuss all of the important terms and conditions regarding the property, do it in person and explain in depth what everything means. Having those conversations face-to-face makes the concepts so much easier to grasp as opposed to trying to figure it out on your own from a computer. In addition, a potential buyer is more likely to click off of your page if they can't even understand it. 
In the same regard, discussing mortgages and real estate as an industry in general should be kept at a minimum. Obviously, you are selling a piece of property at the end of the day, so things like mortgage, monthly payments, utilities, etc. are an important and necessary conversation to have with your clients. However, there's no need to have those conversations until you know how deeply invested a buyer is in a property.
Finally, a major trend in online real estate is video advertisements for your firm. These videos act as commercials for your place of business, so if you're going to make one, make it short, simple, and casual. Tell your audience of potential clients why working with you is personal and comfortable. You can make a script, but don't make it seem like you're reading off of a teleprompter the whole time. That will make viewers think you're just another real estate cog in the machine. You want to stand out beyond all of those other agencies who don't put in the effort with how they represent themselves online. 
Your online presence gives your buyers a real insight into where your values are as a real estate agent. The more genuine you are, the more people will gravitate towards your business, and tell their friends about it too. Just be honest, and tell them why you love working in your industry so much, when people see passion, they want to feel like that too.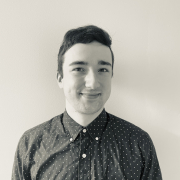 Eric Mastrota is a Contributing Editor at The National Digest based in New York. A graduate of SUNY New Paltz, he reports on world news, culture, and lifestyle. You can reach him at eric.mastrota@thenationaldigest.com.
https://media.thenationaldigest.com/wp-content/uploads/2019/12/27165925/Real-Estate-Meeting-400x400-1.jpg
400
400
Eric Mastrota
https://media.thenationaldigest.com/wp-content/uploads/2019/12/23173823/The-National-Digest-785x60-1.png
Eric Mastrota
2019-12-27 12:58:29
2020-04-09 15:52:23
How To Make The Best Out Of Your Online Real Estate Presence