In the middle of a global health crisis that's forcing all of us to stay home, many have started checking off boxes on their long list of home projects that they've been putting off for years now. When it comes to interior design, something that can really change up an entire space is wallpaper, however, a lot of beginners are afraid of using it because they view it'll be too difficult, or won't look good. 
There's a multitude of ways one can incorporate wallpaper in the home that's not only aesthetically pleasing, but easy to do. One of the most difficult aspects of wallpaper is choosing which one would work best in your house. Ben Pentreath is an architect and interior designer who often recommends that his clients look at the architecture of their home before deciding on what type of wallpaper to choose. 
"If your architecture is more neutral, then I'd say the sky's the limit when it comes to mixing styles. I tend to choose something calm and more neutral in my bedroom, but then go wild and have fun in the hallways, bathrooms and guest bedrooms."
Clare Gaskin is an interior designer who tells her anti-wallpaper clients that they simply "haven't been exposed to enough of it," so she makes it part of her job to show them. Her personal philosophy on wallpaper is that it should be both functional and decorative, which is why she often opts for a more textured vinyl wallpaper option. 
She explained how recently she was faced with the challenge of redesigning a room that had a door on every wall, which from a design standpoint can really make a space feel small, and cramped. So to unify the space she put a solid, muted wallpaper with a slight faded grey checkered pattern that she also put on the doors so when they were all closed, the room felt cohesive and cozy, as opposed to tiny. 
The specific wallpaper was made from faux grass-cloth, a material she's been using in a lot of projects as of late. This wallpaper is vinyl, which gives it a more textured appearance but also allows for easy cleaning should anything get on your walls; Gaskin normally always recommends this type of wallpaper for houses with kids, as a simple sponge and soap can get almost any mess off of the surface.
One of the most unconventional, yet creative, ways one can use wallpaper in the home is by putting it on the ceiling. For smaller rooms, go bold and colorful on the ceiling to draw the eye up, and pull the focus to be on the aerial of the space. This creates the illusion that the room is much more spaced out than it actually is. 
For larger rooms, choose a smaller pattern that isn't necessarily "busy," but bold, so that it works as more of an accent piece for the space, rather than the main attraction. When it comes to interior design in general, we should be having fun and feel excited about our visions. Think about your dream room makeover and make it a reality. Find small ways to make a space come to life and if you don't know where to start, look at the bones of the space and start on the outside and move in; aka, start the walls.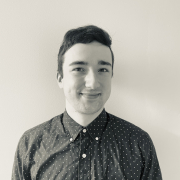 Eric Mastrota is a Contributing Editor at The National Digest based in New York. A graduate of SUNY New Paltz, he reports on world news, culture, and lifestyle. You can reach him at eric.mastrota@thenationaldigest.com.
https://media.thenationaldigest.com/wp-content/uploads/2020/09/15163425/Flower-Wallpaper-in-Home-400x400-1.jpg
400
400
Eric Mastrota
https://media.thenationaldigest.com/wp-content/uploads/2019/12/23173823/The-National-Digest-785x60-1.png
Eric Mastrota
2020-09-15 16:22:09
2020-09-15 16:34:44
How To Spice Up Your Home With Wallpaper