As the coronavirus pandemic continues on, many of us are running out of new television shows and movies to watch and stream. I personally feel like I've watched everything there is to watch on Netflix, luckily, with the new month Hulu has uploaded a multitude of new original movies, and classic fan favorites, to keep us all entertained while we continue to pass the time in lockdown. Here's a list of just a few of the most talked-about and streamed movies on Hulu right now:
Palm Springs: This movie has been regarded as one of the best movies of 2020 so far and to be honest, the less you know about the plot, the better. To put it lightly for you, this romantic comedy starring Andy Samberg and Cristin Milioti follows the pair as they navigate a potential new relationship while being stuck in the same place on the same day, indefinitely. 
Sorry To Bother You: This Hulu original starring Lakeith Stanfield is a psychological thriller not made for the faint of heart. Stanfield plays Cassius Green, a young black man who discovers he's an amazing telemarketer when he uses his "white voice." The film is regarded as being a satirical commentary on race, capitalism, art, and commerce. If you find yourself in the mood for a movie that's going to make you think and reflect while also delivering some amazing one-liners, this one's perfect. 
Crawl: In this action-thriller starring Kaya Scodelario, athlete swimmer Haley has to rescue her estranged father during a Category 5 hurricane in Florida. She initially finds her dad unconscious in his flooded basement and soon realizes she's not alone; as a group of aggressive alligators has taken to the streets and is hungry for blood. This movie follows the classic "fight for their lives" plot line, and is great for any action lover looking for something a little different.
Rocketman: If you were a fan of Bohemian Rhapsody, you're definitely going to love this Elton John biopic starring Taron Egerton. This movie follows the earlier life of John and focuses on the heavier aspects of his life, such as his struggles with substance abuse and his family. At the same time, the movie brilliantly shows off the wonder that is Elton John and his iconic past performances. 
Escape From Alcatraz: This 1979 film has been trending on Hulu as of late as many individuals at home are wanting to relive what's highly regarded as one of Clint Eastwood's most iconic movies. This movie follows Frank Morris on his unprecedented journey to escape one of the most secure maximum security facilities in the US; especially in the 1970's. 
Parasite: Winner of Best Picture at the 92nd Academy Awards, Parasite has truly been one of the most popular films of the past year. Now, the film is available to stream on Hulu. This film analyzes class divisions through the experiences of a South Korean family who cons their way into working for a wealthier family. The movie has a ton of cultural commentary embedded throughout it, hence its extreme popularity among the Academy. 
West Side Story: This 1961 classic has just recently been added to Hulu. For those who don't know, this musical is a more modern take on the Romeo and Juliet star-crossed lovers plot that tells the story of a turf war between rival teen gangs in Hell's Kitchen. Caught in the middle of this war is two lovers from opposite sides of the city, this classic film is highly regarded as one of the best musicals for all ages. 
A Quiet Place: John Krasinski stars and directs this 2018 thriller that follows a family trying to survive in a post-apocalyptic world run by blind monsters who use their powerful sense of hearing to hunt and kill anything moving. The movie was highly regarded, receiving a 95% rating on Rotten Tomatoes, and is projected to have its sequel released in the coming months. 
The Beatles: Eight Days A Week – The Touring Years: For documentary-lovers, this film follows the Beatles, one of the world's most famous bands, in their earlier more formative years together. The film is meant to show the bands rise into fame and what elements of their group made them such an immediate success. The film is full of old, never-before-seen concert footage and interviews with the band that any music lover will enjoy.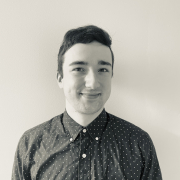 Eric Mastrota is a Contributing Editor at The National Digest based in New York. A graduate of SUNY New Paltz, he reports on world news, culture, and lifestyle. You can reach him at eric.mastrota@thenationaldigest.com.
https://media.thenationaldigest.com/wp-content/uploads/2020/09/11160643/Hulu-on-phone-400x400-1.jpg
400
400
Eric Mastrota
https://media.thenationaldigest.com/wp-content/uploads/2019/12/23173823/The-National-Digest-785x60-1.png
Eric Mastrota
2020-09-11 15:50:29
2020-09-11 16:07:56
Popular Movies Available To Stream On Hulu Right Now