Scientists are constantly looking into the history of humanity for any details they can gather regarding our culture and what it used to look like as it came into development. We evolved from Neanderthals, who evolved from monkeys, and as our consciousness came more into fruition as our genetics and brain capacities also continued to evolve, our ancestors were able to conceptualize things such as religion, art, and the basis of humanity as we know it today. 
Recently, in the Shanidar Cave located in Iraqi Kurdistan, archaeologist's discovered Neanderthal remains that appeared to be over 70,000 years old; a discovery as monumental as this hasn't occurred in over 20 years. According to the study posted in regards to this discovery, there's a significant reason why it's being labeled as "monumental" as it gave experts a real insight into how our ancestors processed death, and even a look at what could be the first use of cemeteries and other traditional ceremonious elements that one would do in times of death/grieving.
"So much research on how Neanderthals treated their dead has to involve returning to finds from 60 or even a 100 years ago. To have primary evidence of such quality from this famous Neanderthal site will allow us to use modern technologies to explore everything from ancient DNA to long-held questions about Neanderthal ways of death, and whether they were similar to our own,"  said Emma Pomeroy, lead study author at the University of Cambridge's Department of Archaeology.
The 60-year-old data that Pomeroy is referring to in this quote regards famous archaeologist Ralph Solecki and his own experience with Shanidar Cave and Neanderthal death culture. In the mid-1950's, Solecki discovered the remains of 10 Neanderthal men, women and children in the cave. Before this, there had been little to no discoveries of mass grave sites for Neanderthals, so the fact that Solecki found 10 was quite remarkable. 
Solecki also noted in his initial discoveries that he found ancient clumps of what appeared to be pollen within the bones of the remains. This is where the first theories regarding Neanderthal rituals began to emerge, as Solecki was quick to suggest that our ancestors likely buried their dead and did so with flowers as a part of their "funeral" traditions. At the time, it was hard for him to gain any credibility regarding this theory due to the fact that up until his discovery it was generally understood that all Neanderthal's were the spitting image of how we stereotype them; brute, dumb, big and aggressive.
Due to a slew of political complications and his health getting the best of him, Solecki never was able to return to the caves before his death last year, however, between 2016 and 2019, the team who wrote the study in the scientific journal Antiquity were able to go back, make some new discoveries of their own, and even help to further prove Solecki's theory. 
When the team from Cambridge returned to the Shanidar Cave and discovered even more Neanderthal remains in a "unique assemblage" in regards to one another, they began to think that Solecki was definitely onto something. Their initial conclusion was that the Shanidar Z's (what the team referred to the deceased Neanderthal group as) likely routinely returned to this specific cave location to bury their dead; creating what could be one of the world's first ever cemeteries. 
Beyond just the bodies themselves, the team also discovered a large triangular rock prominently placed amongst the remains, which could've been used as a grave marker/tombstone. The clumps of pollen that Solecki mentioned in his initial studies were also found yet again, nearly 65 years later, within the rib fragments of the remains. 
Researchers want to move beyond the basic realm of the start of humanity and really dive into where the birth of human culture began. Our ancestors were one species, of one race/ethnicity, so at one point in time, there was a universally accepted way of life that all of our ancestors accepted. The goal is to get to the root of that creation, and discover where it all came from and why. 
"In recent years we have seen increasing evidence that Neanderthals were more sophisticated than previously thought, from cave markings to use of decorative shells and raptor talons. If Neanderthals were using Shanidar cave as a site of memory for the repeated ritual interment of their dead, it would suggest cultural complexity of a high order," Pomeroy said.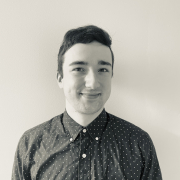 Eric Mastrota is a Contributing Editor at The National Digest based in New York. A graduate of SUNY New Paltz, he reports on world news, culture, and lifestyle. You can reach him at eric.mastrota@thenationaldigest.com.
https://media.thenationaldigest.com/wp-content/uploads/2020/02/19162323/Neanderthal-400x400-1.jpg
400
400
Eric Mastrota
https://media.thenationaldigest.com/wp-content/uploads/2019/12/23173823/The-National-Digest-785x60-1.png
Eric Mastrota
2020-02-19 15:16:26
2020-04-09 15:50:21
Neanderthals Buried Their Dead With Flowers, According To New Discovery