Sydney McLaughlin and Dalilah Muhammad of the United States and Femke Bol of the Netherlands delivered an amazing 400m hurdles race at the Olympic finals for the sport. In the final strides of the race McLaughlin overtook both her competitors to win in 51.46 seconds, breaking the world record for the best 400m flat time set in 1970, as well as beating her own personal record. 
"You need somebody who's going to push you to be your best, and I think that's what we do so well. It's iron sharpening iron. Every time we step on the track it's always something fast," McLaughlin explained. 
"I saw Dalilah ahead of me with one to go. I just thought: 'Run your race.' The race doesn't really start till hurdle seven. I just wanted to go out there and give it everything I had. I'm absolutely delighted."
Muhammad finished just .12 seconds before McLaughlin: "I was coming at it fast and I could have gone right or left leg and I chose to go on my right leg. I had to shorten my strides but that is just how it goes."
Bol took bronze with a time of 52.03, meaning for the second day in a row the top two finishers in the Olympic 400m hurdles final had destroyed the world record, and the recipients of the bronze medal have broken the records set just six weeks ago. 
The designers of the trach claim that it contains small pockets of air which help absorb shock while the athletes are running, and it can also create a trampoline effect which gives a 1-2% performance advantage.
"It definitely feels fast. I can feel that energy return. A lot of people talk about the shoes, but I think it's one of those tracks that gives you that energy right back and pushes you and propels you forward. Especially when you go into hurdle eight and feel that death. Today I didn't feel like I was going into death," Muhhammad explained. 
McLaughlin agreed: "It's one of those tracks that gives you that energy right back and pushes you forward. Every time you step on the track there seems to be some sort of record broken and it's really cool to push the boundaries of what's possible."
Seb Coe, the president of World Athletics, responded to critics who were curious about if the track helped give the athletes an unfair advantage. 
"Of course there is a balance. We do need to make sure we're not allowing designs or materials that really transform the sport into something we don't recognize. But I also don't want to strangle the innovation that the shoe companies or track manufacturers are bringing to the table."
McLaughlin credits her coach Bobby Kersee and training alongside Allyson Felix as two of the main factors that helped her win. 
"It's just about trusting your training, trusting your coach, and that will get you all the way round the track. We've practised the last 40m so many times, so it was nothing unfamiliar for me. I just knew I had to go and give it everything I had and dip at the line."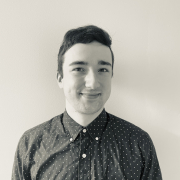 Eric Mastrota is a Contributing Editor at The National Digest based in New York. A graduate of SUNY New Paltz, he reports on world news, culture, and lifestyle. You can reach him at eric.mastrota@thenationaldigest.com.
https://media.thenationaldigest.com/wp-content/uploads/2019/12/26151540/Olympics-400x400-1.jpg
400
400
Eric Mastrota
https://media.thenationaldigest.com/wp-content/uploads/2019/12/23173823/The-National-Digest-785x60-1.png
Eric Mastrota
2021-08-04 10:26:09
2021-09-10 12:55:04
Sydney McLaughlin Wins Gold In World Record Time For 400m Hurdles