Trick or treaters are going to have to plan accordingly for their candy collection this Halloween as the weather forecast is certainly looking ghoulish. The entirety of the East Coast is gearing up for scattered rain storms, drops in temperatures, and thunderstorms which are scheduled to begin later this evening. Different areas of the Midwest are projected to receive snowfall, and the West Coast is still concentrated with the devastating Kincade fires, making safety the number one concern country wide. The extreme variations in unwarranted weather is causing certain cities and states to consider a rescheduling of Halloween.
According to CNN, Spencer, Virginia made an official Facebook announcement today for the entire Spencer County saying that because of incoming storm conditions, trick or treating would be rescheduled for this Saturday, November 2nd. The announcement on Facebook was met with a lot of backlash from parents who purposely took off of work to take their kids out, however, the county is defending their decision by stating that even if they didn't reschedule it would be impossible for anyone to be outside by the time the storm hits. The main concern of course is safety, cities in Indiana and Oklahoma are also rescheduling their Halloween affairs for tomorrow, stating in their official announcements that while it's disappointing, we really need to be thinking of the children here. 
"We understand that this is difficult for parents, but our priority is the safety of the children running around in wind and rain and snow who could possibly be hit by a car that cannot either see them because of the weather conditions or stop in time because of the slick conditions," written on the official Munice, Indiana Facebook page.
CNN reports that the weather for this time of year is unfortunately not that out of the ordinary. There's a massive cold front moving in from the west and sweeping across the Midwest creating snow, and bringing rain/thunderstorms over the East Coast. The cold front is predicted to move off shore by the end of the night, when the storms are projected to be their worst for the East Coast. This means that any areas of the US planning a Halloween do over should be all set to do so this weekend. 
This is not the first time October 31st has taken the night off, back in 2012 when Hurricane Sandy devastated the East Coast Halloween was rescheduled or all around cancelled. Connecticut postponed the holiday all the way to November 7th to coincide with the Election Day that year, however, the reality was a majority of the coast just cancelled the holiday all together to focus on what was important, family and restoration. 
Many areas in New Jersey participated in a "Trunk or Treat" celebration of the holiday back in 2012. This alternative way of candy collection basically involved parents putting whatever candy they had in their cars, and if the roads were clear enough families would gather and park their cars in large closed off parking lots. With a contained safe space for walking, kids would then go from car to car in the lots and collect their Halloween treats. As time progresses and November greets us all tomorrow, its expected that cities all across the country will be finding creative alternatives to make sure America's kids have a memorable Halloween, regardless of some spooky rain.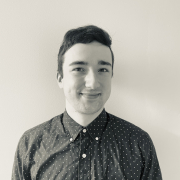 Eric Mastrota is a Contributing Editor at The National Digest based in New York. A graduate of SUNY New Paltz, he reports on world news, culture, and lifestyle. You can reach him at eric.mastrota@thenationaldigest.com.
https://media.thenationaldigest.com/wp-content/uploads/2019/10/27122444/Halloween-Costumes-400x400-1.jpg
400
400
Eric Mastrota
https://media.thenationaldigest.com/wp-content/uploads/2019/12/23173823/The-National-Digest-785x60-1.png
Eric Mastrota
2019-10-31 11:32:05
2020-04-09 15:52:32
Rescheduling Halloween? How Some U.S. Cities Are Coping With Spooky Weather Conditions