Climate change is still just as much of an issue as it's been for the best decade, however, the intensity of concern over our planet's climate crisis has subsided due to the Covid-19 pandemic. Even so, it's becoming increasingly evident to scientists around the world that major natural events such as hurricanes, typhoons, and tropical cyclones have the potential to become much more deadly as the planet continues to heat up. 
According to a study performed by researchers at the University of Wisconsin and the National Oceanic and Atmospheric Administration (NOAA), the probability of storms reaching a hurricane status of category 3, with winds exceeding 110 miles-per-hour, has consecutively increased every decade for the past 40 years. 
"The change is about 8% per decade. In other words, during its lifetime, a hurricane is 8% more likely to be a major hurricane in this decade compared to the last decade," said Jim Kossin, author of the study.
The idea that natural disasters get stronger as climate change worsens is not a new concept, and the data has clearly proven this to be correct within the past four decades. The study states that initially researchers were just looking at data from 25 years ago, however, looking back even further would give them even more evidence as to what aspects of man-made global warming that have had the most detrimental effects on the planet. 
"Almost all of the damage and mortality caused by hurricanes is done by major hurricanes (category 3 to 5). Increasing the likelihood of having a major hurricane will certainly increase this risk. The study reveals that global warming has increased sea surface temperature in regions where tropical cyclones form. The combination of these warm temperatures along with changes in atmospheric conditions, have allowed storms to more easily reach higher intensities," Kossin said.
Within the past few years specifically, Kossin and his team have been noticing these trends more in the Northern Indian Ocean, but he believes that's mostly because data collection in that part of the world isn't as advanced for this type of research, so the disaster occurrences seem much more random when they're not. This study in particular neglected to include the past two years as well, which Kossin also knows could have skewed the data. 
The research also concluded that global cyclones should be the planet's top concern for future natural disasters, as they've shown the most evidence for growing in intensity as a direct result of global warming. This is due to our ocean temperatures increasing, which results in stronger hurricanes to build out in the middle of the ocean and grow even larger before they hit land. 
"Here, the authors apply an objective technique on four decades of satellite data to create a consistent record of global tropical cyclone intensity, their results are consistent with the theory that increasing sea-surface temperatures are indeed increasing the intensity (but not frequency) of the strongest storms of at least major hurricane strength," said Ryan Maue, a private industry meteorologist not involved in the recent research.
There are a multitude of natural reasons why these natural disasters have also increased in intensity, however, the evidence is clear. If we want a shot at a more healthy planet in the future, it's up to us and our world leaders to fix all the damage we've caused.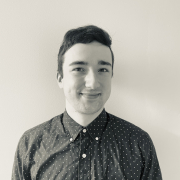 Eric Mastrota is a Contributing Editor at The National Digest based in New York. A graduate of SUNY New Paltz, he reports on world news, culture, and lifestyle. You can reach him at eric.mastrota@thenationaldigest.com.
https://media.thenationaldigest.com/wp-content/uploads/2020/05/19165734/Hurricane-400x400-1.jpg
400
400
Eric Mastrota
https://media.thenationaldigest.com/wp-content/uploads/2019/12/23173823/The-National-Digest-785x60-1.png
Eric Mastrota
2020-05-19 16:42:10
2020-05-19 16:57:55
Hurricanes Continue To Get Stronger As A Result Of Climate Change, According To New Study