Colorado Rockies outfielder Ian Desmond is opting out of playing the upcoming shortened MLB season amid coronavirus concerns and the national movement for racial justice in America. Desmond recently made a statement on his Instagram in which he detailed how racism has impacted him in his personal life, and within the professional sports world as well. Desmond believes that the MLB needs to have just as much of a confrontation with racism as the rest of the country. 
Desmond has been playing for MLB for 11-years and has been playing for the Rockies for the past three seasons as a part of a $70 million five-year contract. In his Instagram statement, he claimed to be inspired to speak out and use his platform to discuss his experiences with racism after the death of George Floyd at the hands of the Minneapolis police. In his post, he detailed how much of his life has been shaped by systemic racism. 
He recalled how in grade school the administration held a meeting for white families to tell them that Desmond and his sister would be enrolling. He then went on to discuss how his high school team often chanted "white power" ahead of games, which brought him into his experiences within MLB. 
"When I reflect on it [MLB career], I find myself seeing those same boxes. The golden rules of baseball — don't have fun, don't pimp home runs, don't play with character. Those are white rules. Don't do anything fancy. Take it down a notch. Keep it all in the box."
He recounted hearing multiple racist, homophobic, and sexist jokes in clubhouses and discussed how there are very little black managers and players in MLB; an issue Desmond doesn't personally believe anyone is actively trying to fix within the industry. 
Desmond knowingly forgoed his salary by opting out of the season, and MLB has fully supported his decision, as they've been fairly back-and-forth about restarting the season in general. Desmond, however, claimed that he will still be spending the season on a baseball field, just with some smaller players. He'll be working with his hometowns Little League players to get the teams "back on track" for the summer. 
"With a pregnant wife and four young children who have lots of questions about what's going on in the world, home is where I need to be right now.  Home to answer my older three boys' questions about Coronavirus and Civil Rights and life. Home to be their Dad."
Desmond is not alone in opting out of playing the upcoming shortened MLB season, which is projected to resume on July 23rd. Washington Nationals infielder Ryan Zimmerman and pitcher Joe Ross recently gave statements through their managers that they wouldn't be playing, along with Arizona Diamondbacks right-handed pitcher Mike Leake. All players also claimed that family played an obvious major role in their decision. 
As previously mentioned the 2020 MLB season is set to begin on July 23rd or 24th and will last for 60 games.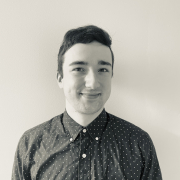 Eric Mastrota is a Contributing Editor at The National Digest based in New York. A graduate of SUNY New Paltz, he reports on world news, culture, and lifestyle. You can reach him at eric.mastrota@thenationaldigest.com.
https://media.thenationaldigest.com/wp-content/uploads/2020/07/02103953/Baseball-on-Mound-400x400-1.jpg
400
400
Eric Mastrota
https://media.thenationaldigest.com/wp-content/uploads/2019/12/23173823/The-National-Digest-785x60-1.png
Eric Mastrota
2020-07-01 16:04:36
2020-07-02 10:40:04
MLB's Ian Desmond Opts Out Of 2020 Season With Powerful Message On Racial Justice