A drone startup company based in Japan is attempting to get their name out there by providing some unconventional delivery services to the world. The company is called Terra Drone and they recently made partnership with Unilever after offering their drone services to deliver some of Unilever's brands goods. Specifically, Ben & Jerry's, which is owned by Unilever, will be working with TerraDrone on the world's first drone delivery ice cream service. 
Ice cream trucks have always been the traditional means of getting ice cream delivered right to you. As the world continues to modernize there are some options on apps like Uber Eats or Grubhub that provide store-to-door ice cream delivery services, however, that option depends on where you live specifically. Terra Drone decided that seasonal ice cream trucks and food ordering apps were simply not enough when it comes to getting ice cream delivered right to your front door, and Ben & Jerry's couldn't have agreed more. 
Terra Drone made this monumental business deal happen by presenting their drone delivering concept at a recent Unilever investor event. At the event, members of the Terra Drone team used a multi-copter drone to deliver three 72 gram-ice cream containers (pictured above) to a predetermined location right outside where the event was taking place. The container itself is triangle shaped with a colorful outside lining that simply demands the recipient to "open me."
"With regulations around future drone flights expected to become more flexible, the consumer goods company is preparing for a drone logistics service that will deliver products to more customers faster," Terra Drone said in the press release.
While the collaboration is confirmed, it's still unclear as to when Ben & Jerry's and Unilever will officially announce their drone delivery campaign with TerraDrone. Just three years ago Unilever announced a program that they called "Ice Cream Now" which was meant to provide ice cream delivery through the app Uber Eats, as previously mentioned. 
"Ice Cream Now" has over 900 pickup points throughout the country, Unilever contacted local grocery stores, 7/11's, gas stations, and anywhere else that sold Ben & Jerry's ice cream for the project. When individuals would go on the Uber Eats app they would likely see an option that said "The Ice Cream Store" or something of that nature but instead of going to an actual physical ice cream shop, Uber Eats drivers are connected to the nearest Ben & Jerry's supplier to make the pick up. 
"Ice cream is not just something college students want. It's something a mom wants after she puts the kids to bed. It's a pretty common indulgence. And enough users who have already made up their minds that they need ice cream now don't seem turned off by the [additional delivery] price," (Tampa Bay Times).
Beyond just ice cream, companies such as Google, Amazon, and Walgreens have all explored drone delivery methods for their online shopping services. The difficulty lies in specific drone regulations that widely vary depending on what part of the country you are in; a lot of the policies can even be county specific, which poses a major challenge for major corporations trying to make it nationwide with this type of delivery option. 
Regardless of when it all occurs, drone delivery is likely the future of all packaging transportation as it's more eco-friendly, faster, and easier than traditional means of mail delivery. So this summer when you're waiting to hear that classic ice cream tune outside, maybe look up to the sky instead of waiting for a truck to turn the corner.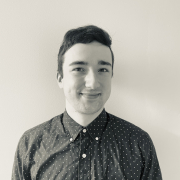 Eric Mastrota is a Contributing Editor at The National Digest based in New York. A graduate of SUNY New Paltz, he reports on world news, culture, and lifestyle. You can reach him at eric.mastrota@thenationaldigest.com.
https://media.thenationaldigest.com/wp-content/uploads/2020/02/27155244/Ben-Jerrys-Sign-400x400-1.jpg
400
400
Eric Mastrota
https://media.thenationaldigest.com/wp-content/uploads/2019/12/23173823/The-National-Digest-785x60-1.png
Eric Mastrota
2020-02-27 14:58:16
2020-04-09 15:50:01
Ben & Jerry's Testing New Ice Cream Delivery Service Using Drones