A new study performed by an international team of more than 60 ice, ocean, and atmospheric scientists has estimated that if humans keep emitting greenhouse gases unnecessarily at the rate that we're going now, global sea levels will rise more than 15 inches by 2100.
Greenhouse gases such as carbon dioxide are emitted into the atmosphere every day, and they impact climate change by causing global temperatures to increase, leading to a myriad of other detrimental environmental events. One of these events includes the melting of ice sheets from some of the worlds largest bodies of ice.
As things continue to heat up, ice sheets in Greenland and Antarctica are particularly worrying scientists, as they're both located at opposite poles of the world and their simultaneous melting is causing the entire planet to struggle. Sophie Nowichi was the project leader of this study and recently released a statement about how the major uncertainty regarding ice sheets specifically has made it hard to measure just how severe things can get in terms of global warming.
"One of the biggest uncertainties when it comes to how much sea levels will rise in the future is how ice sheets will contribute, and how much the ice sheets contribute is really dependent on what the climate will do."
This study is a part of a larger initiative known as the Ice Sheet Model Intercomparison Project (ISMIP6). This initiative is led by NASA's Goddard Space Flight Center in Maryland. The team working for ISMIP6 has been measuring how sea levels will rise between 2015 and 2100, specifically in relation to greenhouse gas emissions.
They found that higher emissions of these greenhouse gases extending throughout time will cause Greenland to contribute about 3.5 inches to the global rise in sea levels, while levels from Antarctica are a little harder to calculate based on the massive size. Antarctica has bodies of ice known as "shelves" which scientists are predicting will break down over time and cause an even more devastating increase to sea levels. 
Right now it's predicted that at the current rate of emissions Antarctica can contribute around 12 inches to sea levels in the future. Helene Seroussi is an ice scientist at NASA's Jet Propulsion Laboratory in Southern California who worked on the study and recently released a statement emphasizing that this particular study is only providing predictions for ice loss between 2015 and 2100, and doesn't take into account the already significant amount of loss that's already occurred. 
"The strength of ISMIP6 was to bring together most of the ice sheet modeling groups around the world, and then connect with other communities of ocean and atmospheric modelers as well, to better understand what could happen to the ice sheets."
According to Seroussi and other researchers working on the study it took over 6 years of workshops, conferences, and data exchange between scientists from around the world to compile these predictions and work together on ways in which humans can potentially correct their mistakes in regard to climate change. 
The specific report from the ISMIP6 will help the Intergovernmental Panel on Climate Change (IPCC) with their special report regarding melting ice and global sea levels/climate change in general. This report is projected to compile data from a multitude of major studies and will be released in 2022.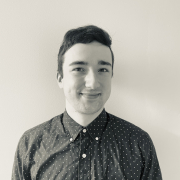 Eric Mastrota is a Contributing Editor at The National Digest based in New York. A graduate of SUNY New Paltz, he reports on world news, culture, and lifestyle. You can reach him at eric.mastrota@thenationaldigest.com.
https://media.thenationaldigest.com/wp-content/uploads/2020/09/21171158/Ice-Sheets-400x400-1.jpg
400
400
Eric Mastrota
https://media.thenationaldigest.com/wp-content/uploads/2019/12/23173823/The-National-Digest-785x60-1.png
Eric Mastrota
2020-09-21 16:56:27
2020-09-21 17:12:11
Melting Ice Sheets Will Cause Global Sea Levels To Rise Over 15 Inches By 2100