If you live in America you've probably heard a lot of commotion over something called an "Enhanced License/ID," you might even already have one! However, if you're a part of the 240 million Americans who don't have one yet, you have exactly one year before that becomes a problem. Once enhanced licenses are required nationwide in a year, October 1st 2020, you will only be able to board commercial flights if you have one. 
The "Real ID" Act was passed by Congress back in 2005 as part of a post-9/11 security measure. The government is now requiring that all Americans boarding a flight has a form of identification that meets all tightened security measures. This means state agencies are now going to require social security numbers and proof of residency when issuing out licenses and identification cards, the cards themselves will also be made with more intricate designs and technology to make them near impossible to replicate. 
Fingerprinting process while receiving an enhanced ID
Normally these sort of enhanced ID properties are found in passports, but 99 million Americans still don't own a passport. In addition, some states have already been distributing enhanced licenses or identification cards that meet the requirements of the Real ID Act, but not every state has yet, making early access hard for many Americans. Although there is still a full year until these ID's will be required for everyone to have (besides children under the age of 18 as long as they're travelling with an adult who does have a Real ID) chances are many individuals still won't have them which means those people won't be able to travel via airplane. This poses a major risk to the airline market, and the economy in general. 
"The U.S. Travel Association calculates that were the REAL ID requirement effective today at least 78,500 travelers a day would be turned away at TSA checkpoints at airports all around the nation. That would cost the U.S. economy an estimated $40.3 million in lost travel-related spending per day. And if that trend were to be sustained for a full week, those numbers would grow to more than half a million air travelers being blocked from flying and around $282 million in lost travel spending," according to Forbes Magazine.
In order to avoid a huge economic decline, all 50 states have now been signed up for the Real-ID program and should begin distributing Real-ID's within the next few months all across the nation. When exactly that will be depends on every state, but you can easily check online with your state's licensing agencies to see if they've begun distributing enhanced licenses and if they have, the sooner you can acquire one the better. State agencies are already expecting and preparing for an influx of requests for new identification cards next summer as the deadline gets closer, which means it could potentially take longer for you to get your hands on one, and even longer for you to be able to fly. 
Part of the heightened security to reduce duplication is a special mark that will most likely be located in the upper right corner of all Real Id's. The mark could contain a black or gold star with a white,black, or gold circle around it. Some are said to not have the star and some don't have the circle, it really depends on the state. 
If you're license is already scheduled to be reissued or renewed between now and October 2020 it's most likely that your state will automatically issue you a new enhanced one. If you don't have or require a driver's license or passport, the government also has a list of other forms of identification that are REAL-ID compliant and they're all listed below. 
"U.S. passport cards; Department of Homeland Security trusted travel cards used as part of the Global Entry, NEXUS, SENTRI and FAST programs; U.S. Department of Defense ID cards issued to military members and their dependents; permanent resident cards; border crossing cards; federally recognized tribal-issued photo IDS; HSPD-12 PIV cards; passports issued by foreign governments; Canadian provincial driver's licenses or Indian and Northern Affairs Canada ID cards; transportation work identification credentials; U.S. Citizenship and Immigration Services Employment Authorization cards (I-766); or a U.S. Merchant Mariner Credential." (SOURCE – Forbes Magazine)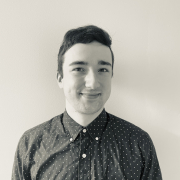 Eric Mastrota is a Contributing Editor at The National Digest based in New York. A graduate of SUNY New Paltz, he reports on world news, culture, and lifestyle. You can reach him at eric.mastrota@thenationaldigest.com.
https://media.thenationaldigest.com/wp-content/uploads/2019/12/26121011/Airplane-400x400-1.jpg
400
400
Eric Mastrota
https://media.thenationaldigest.com/wp-content/uploads/2019/12/23173823/The-National-Digest-785x60-1.png
Eric Mastrota
2019-10-03 16:25:15
2021-09-14 11:20:35
Planning On Flying Next Year? You'll Need An Enhanced ID And You Have One Year To Get One