Merriam-Webster's Dictionary made headlines recently when they added the non-binary pronoun "they" to their dictionary. Now, they're back on the trending list and this time it's for their recognition of the pronoun as their word of the year. The decision became quite clear when Merriam-Webster announced that searches for the term have risen 313% within the last year! The data alone was enough of a determining factor for Merriam-Webster to give it the title of word of the year, as every year they base the decision off of search data for the most part. 
"Pronouns are among the language's most commonly used words, and like other common words (think go, do, and have) they tend to be mostly ignored by dictionary users. But over the past year or so, as people have increasingly encountered the non-binary use, we've seen searches for 'they' grow dramatically," said Emily Brewster, senior editor at Merriam-Webster, said in a statement.
Merriam-Webster representatives also stated the major moments within the past year that led to an increase in search traffic for the term. These moments included when non-binary model Oslo Grace made their Paris Fashion Week debut back in January, and when US congresswoman Pramila Jayapal made a statement back in April stating that her child is non binary.
In terms of pop culture, searches for the pronoun also increased during the entire month of June, most likely due to Pride Month and the increase in education over LGBTQIA+ individuals during the month. Additionally British pop/soul singer Sam Smith came out as non-binary this past September with a minimalist Instagram post where they told their massive 14+ million followers their pronouns were 'they/them.'
"They" has obviously always been in the dictionary, as it's a relatively standard pronoun in the English language. However, it's always been defined as a pronoun referring to two or more individuals. It wasn't until this year that Merriam-Webster, among other dictionaries, recognized the word as a singular pronoun referring to an individual whose gender identity is non-binary to the conventional "he/him/she/hers" standard in our society. 
"The spike in searches for the word was so significant and sustained that it stood apart from other popular entries. People were clearly encountering this new use and turning to the dictionary for clarity and for usage guidance," Brewster said.
Merriam-Webster originally added the singular pronoun to its dictionary back in September, leading many to credit Sam Smith's coming out to the addition. While their may not be a clean-cut direct correlation between the two, Smith is definitely one of the most notable public figures in pop culture today that is out as non-binary. Their coming out lead to a huge discussion across the media about non-binary pronouns and what being non-binary means in general. Smith definitely sparked a massive discussion that was long overdue amongst the LGBT+ rights conversation. 
When we, as a society, validate the thousands of ways people identify, we create spaces for equality and understanding. Merriam-Webster added this singular pronoun to their dictionary as a means of facilitating that discussion and giving individuals who may not fully understand what it is to be non-binary, an opportunity to learn and grow.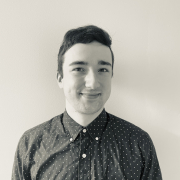 Eric Mastrota is a Contributing Editor at The National Digest based in New York. A graduate of SUNY New Paltz, he reports on world news, culture, and lifestyle. You can reach him at eric.mastrota@thenationaldigest.com.
https://media.thenationaldigest.com/wp-content/uploads/2019/12/26144648/Dictionary-400x400-1.jpg
400
400
Eric Mastrota
https://media.thenationaldigest.com/wp-content/uploads/2019/12/23173823/The-National-Digest-785x60-1.png
Eric Mastrota
2019-12-10 14:15:01
2020-04-09 15:52:26
Merriam-Webster Names Non-Binary Pronoun "They" As The Word Of The Year