Texas Governor Greg Abbott ordered the state's national guard members to help assist the Department of Public Safety in arresting undocumented immigrants at the US-Mexico border. 
Abbott's order was a part of a letter sent to Major General Tracy R. Norris of the Texas Military Department. The order itself expands upon Abbott's June declaration which directed the DPS to enforce all federal and state criminal laws. These laws include anything involving criminal trespassing, smuggling, and human trafficking. 
"That declaration had allowed the use of all available state resources to assist state and local law enforcement in protecting Texans from criminal activity and property damage," according to news reports. 
"To respond to this disaster and secure the rule of law at our Southern border, more manpower is needed," Abbott wrote in the letter. 
"DPS needs help in arresting those who are violating state law. … I hereby order that the Texas National Guard assist DPS in enforcing Texas law by arresting lawbreakers at the border."
The order comes after the Biden Administration announced its plans to tackle the surge of migration and illegal contraband coming into the country through the border. 
"President Biden's open-border policies have paved the way for dangerous gangs and cartels, human traffickers, and deadly drugs like fentanyl to pour into our communities," Abbott said in a statement.
In June, border authorities stopped around 188,800 crossings, which was the highest for the entire year. The previous high of about 180,000 was set in May of this year. 
"People think that this is a border-related issue and it is, but this is also an issue that affects counties across the entire state of Texas."
Abbott held a security briefing at the Texas state house in Austin this month, where sheriffs from local communities have expressed concern over a lack of manpower, jail space, and judges on the local level. So while the governor is focusing on combating illegal activity at the border, local authorities are struggling to protect their own communities.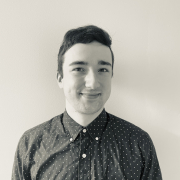 Eric Mastrota is a Contributing Editor at The National Digest based in New York. A graduate of SUNY New Paltz, he reports on world news, culture, and lifestyle. You can reach him at eric.mastrota@thenationaldigest.com.
https://media.thenationaldigest.com/wp-content/uploads/2020/01/04151954/US-Mexico-Border-400x400-1.jpg
400
400
Eric Mastrota
https://media.thenationaldigest.com/wp-content/uploads/2019/12/23173823/The-National-Digest-785x60-1.png
Eric Mastrota
2021-07-28 10:44:13
2021-09-10 12:55:59
Texas Governor Orders National Guard To Assist With Arrests At US-Mexico Border