Lady Gaga wowed America with her beautifully inspiring rendition of "The Star-Spangled Banner" back at Super Bowl 50, so fans were eager to see her performance of the national anthem at President Joe Biden and Vice President Kamala Harris's inauguration ceremony that took place this Wednesday morning. 
Gaga's rendition of the national anthem is already being regarded as one of the most "exuberant renditions of the national anthem in pop music history," drawing comparisons to Whitney Houston's iconic performance of the anthem at Super Bowl XXV. 
After her triumphant finish she remained at the podium for a moment, positively beaming as she let the significance of that moment sink in. She took to social media later to explain that she was truly feeling how special of a moment that was, to be performing the national anthem and marking the transition into a new era of unity in politics in America. 
"Singing our National Anthem for the American People is my honor. I will sing during a ceremony, a transition, a moment of change — between POTUS 45 and 46. For me, this has great meaning," she tweeted prior to her performance. 
Gaga was rocking a billowing scarlet red ball gown skirt and navy blue turtleneck that was embellished with a huge brooch shaped like a golden dove carrying an olive branch. Fashion blogs immediately took to social media to praise how radiant and distinguished Gaga looked as she sang the anthem for the next administration entering the White House. 
"My intention is to acknowledge our past, be healing for our present, and passionate for a future where we work together lovingly. I will sing to the hearts of all people who live on this land."
Gaga and Biden have been working together for quite some time now campaigning within the past year. The same year Gaga sang at the Super Bowl, Biden introduced her for her powerful performance of "Til It Happens To You," her nominated theme from the campus sexual assault documentary The Hunting Ground.  
One year later at the Academy Awards, Biden and Gaga teamed up yet again for a PSA for It's On Us, a sexual assault awareness campaing that was founded by Biden and former president Barack Obama. 
Most recently Gaga sang a selection of her greatest hits at Biden's final presidential campaign rally in Pittsburgh on November 2nd. She changed the lyrics of her hit song "You and I" to "There's something about Joe, you and I," later on expressing at the event that Pennsylvania residents need to make their voices heard. 
"This is a big one, Pennsylvania. So if you're here, you probably already believe in Joe Biden. I know I believe in Joe Biden. You probably already believe he's the right choice over Donald Trump. You don't need me to tell you why. Because, like me, you've experienced the last four years and have all the evidence you need to look at this choice and know in your heart, without any doubt, that Joe Biden is the right choice."
The two finalized their year of collaboration with the beautifully cathartic rendition of the anthem from Lady Gaga, officially welcoming Joe Biden as 46th President of the United States.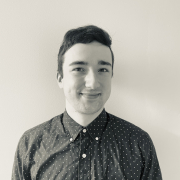 Eric Mastrota is a Contributing Editor at The National Digest based in New York. A graduate of SUNY New Paltz, he reports on world news, culture, and lifestyle. You can reach him at eric.mastrota@thenationaldigest.com.
https://media.thenationaldigest.com/wp-content/uploads/2021/01/21171545/National-Anthem-on-American-Flag-400x400-1.jpg
400
400
Eric Mastrota
https://media.thenationaldigest.com/wp-content/uploads/2019/12/23173823/The-National-Digest-785x60-1.png
Eric Mastrota
2021-01-21 16:16:17
2021-01-21 17:16:44
Lady Gaga Delivers Inspiring National Anthem Performance At Inauguration