A new study performed from the USC Annenberg Norman Lear Center's Media Impact Project, which is titled "Change the Narrative, Change the World: How immigrant representation on television moves audiences to action," examined 129 immigrant characters from 59 different narrative TV shows that have aired within the past two years. The goal of studying through 97 episodes of television was to better understand how Hollywood generally portrays immigrants/immigration in some of its most popular programs; such as Orange Is The New Black, Madam Secretary, and The Conners. 
The study found that there has been a major improvement in quantity of immigrant representation on TV, however, there's a continued over-emphasis of criminality in practically all immigrant characters on these shows, and a majority of these characters only receive centralized plot lines if they're undocumented. 
Specifically, the study found that about one-fourth (22%) of immigrant characters on the shows studies were associated with criminality to some degree and 11% with incarceration (either were imprisoned on the show or were previously imprisoned). In 2018, however, the same group performed a similar study and found that the number of incarcerated immigrant characters went down from 34% to that 11%. 
There was also a major emphasis in the study on how television still has an over-representation problem when it comes to portraying immigrants as undocumented. Of the TV characters observed 63% were claimed to be undocumented on their shows, compared to only 24% of American immigrants. 
The representation of immigrants as being undocumented and being profiled as such, however, has also increased during a time in politics where immigration is a major point of contention for many. For example, in Orange Is The New Black's final season, a major portion of the episodes were spent in an ICE detention facility and was extremely graphic in terms of how these immigrant characters were treated by officers; while the show's themselves are fictional, the real-life situations occurring at our border now that these plots are based on is unsettling for viewers. 
Half of the immigrant characters on TV in 2019 were of Latinx origin which is actually representative of the situation in the US, however, Asian and Pacific Islander immigrants continue to remain under-represented on TV, taking up only 12% of the characters observed. 
The study also discussed how practically every show ignored the very real reality of what it's like to be a transgender or gender non-conforming immigrant, as well as undocumented black immigrants. These demographics of individuals are some of the most severely treated individuals in this country, however, you'd never know based on the lack of representation/coverage in mainstream media. There are currently 600,000 undocumented black immigrants in the US and a fifth of them are currently facing deportation in the middle of a pandemic. 
While there have been several LGBT+ identifying immigrant characters in TV within the past year, none of them identified as transgender or gender non-conforming. Transgender immigrants are often placed in the wrongly gendered detention camp, much like they are placed in wrongly gendered prisons. The issue has always existed in America, and yet Hollywood and the media has remained silent. While representation of these characters has improved over the past few years, there's still a lot of work to be done.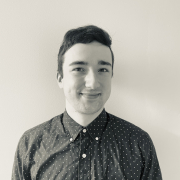 Eric Mastrota is a Contributing Editor at The National Digest based in New York. A graduate of SUNY New Paltz, he reports on world news, culture, and lifestyle. You can reach him at eric.mastrota@thenationaldigest.com.
https://media.thenationaldigest.com/wp-content/uploads/2020/09/23170046/TV-Remote-with-TV-400x400-1.jpg
400
400
Eric Mastrota
https://media.thenationaldigest.com/wp-content/uploads/2019/12/23173823/The-National-Digest-785x60-1.png
Eric Mastrota
2020-09-23 16:27:38
2020-09-23 17:01:51
Study Finds An Over Emphasis Of Criminality In Immigrant Representation On TV