Walmart has announced that they would be raising the wages for 425,000 of its 1.5 million US workers, and will be investing $14 billion in speeding up distribution networks to help workers better cope with the demands of the Covid-19 pandemic. As the nation's largest retailer, Walmart has been at the forefront of providing supplies for Americans as they continue to navigate this global health crisis. 
Walmart reported a relatively mixed performance for their fourth quarter. The pandemic has obviously caused all businesses to struggle one way or another with keeping up with the demands, and with the sales of Walmart's Japan and UK divisions, the retailer was relying on American sales to make up for the losses. 
Online sales have surged by 69% this past quarter, which has been the slowest growth since the beginning of the pandemic for the retailer. Walmart has been pushing throughout the entire pandemic to increase its convenient delivery services, however, the millions of Americans who are needing to stay home for their own safety have thrown a wrench in their plans. 
The company has had to spend a decent amount of money to accommodate shoppers who have grown accustomed to online shopping for all of their needs and wants. They announced that this year they would be building warehouses at stores where self-driving robots could gather groceries to be picked up or delivered to customers. 
"Change in retail accelerated in 2020. The capabilities we've built in previous years put us ahead, and we're going to stay ahead. Our business is strong, and we're making it even stronger with targeted investments to accelerate growth," said CEO Doug McMillon.
Walmart announced this Thursday that it would be raising its average hourly wage to more than $15 an hour, and those raises would be concentrated in online and stocking roles. Starting on March 13th, depending on the store, workers in those sectors will begin earning between $13 to $19 an hour. 
Chief Financial Officer Brett Biggs claimed that "Walmart Inc. lost $2.09 billion, or 74 cents per share, compared with last year's $4.14 billion profit during the fourth quarter, or $1.45 per share. Adjusted per-share earnings came to $1.39, which was well short of the $1.51 that Wall Street expected. Rolled into those numbers is a $1.1 billion hit from costs related to the pandemic, this translates to a drain of about 37 cents per share in earnings, along with the one-time charges from Japan and the U.K.."
Walmart began wage increases at the end of last year to help them cope with the busy holiday season. The retailer is also projected to become one of the biggest distributors of the Covid-19 vaccine as the US begins to lean more heavily on pharmacies for vaccine administration. Walmart has over 5,000 pharmacies within their US locations.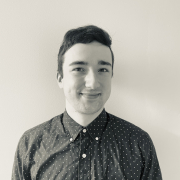 Eric Mastrota is a Contributing Editor at The National Digest based in New York. A graduate of SUNY New Paltz, he reports on world news, culture, and lifestyle. You can reach him at eric.mastrota@thenationaldigest.com.
https://media.thenationaldigest.com/wp-content/uploads/2021/02/19144241/Walmart-400x400-1.jpg
400
400
Eric Mastrota
https://media.thenationaldigest.com/wp-content/uploads/2019/12/23173823/The-National-Digest-785x60-1.png
Eric Mastrota
2021-02-19 14:07:29
2021-02-19 14:43:43
Walmart Raises Wages For Over 400,000 US Workers