TV actor Jussie Smollett is back in the headlines this week as the former Empire star has been indicted recently on six new charges regarding his supposed "hoax" attack that occurred in the beginning of last year. The charges have Smollett facing six counts of disorderly conduct and lying to Chicago police about the details and validity of the attack. 
On January 29th 2019, Smollett, a gay black man, said he was walking home from a sandwich shop at two in the morning in downtown Chicago when two men approached him. The two men supposedly began attacking Smollett while shouting a slew of racist and homophobic slurs. The situation, according to the original reports, then became even more aggressive as the men began screaming "this is MAGA country" at the actor while pouring bleach on him and tying a noose around his neck. "MAGA" of course referring to Donald Trump's 'Make America Great Again' campaign slogan. 
One month after the initial police report filing, to most Americans' surprise, Smollett was the one who ended up getting charged with 16 counts of felony disorderly conduct. The charges stated that Smollett hired the two men to stage a "racist and homophobic attack" against him late at night in Chicago. 
Yet again, one month later, the story got even more interesting when all 16 counts of disorderly conduct were dropped against Smollett. Prosecutors, and the judge working on his case at the time, agreed to drop the charges due to a lack of evidence and too many inconsistencies within all witness accounts of the supposed staged attack against Smollett. 
"I have been truthful and consistent on every single level since day one. I would not be my mother's son if I was capable of one drop of what I've been accused of. This has been an incredibly difficult time, honestly one of the worst of my entire life. But I am a man of faith, and I am a man that has knowledge of my history, and I would not bring my family, our lives or the movement through a fire like this. I just wouldn't," Smollett stated after his initial charges were dropped in March 2019. 
Now, nearly one year after the entire back-and-forth ordeal, Smollett is due back in court on February 24th to face Chicago Police yet again. When the initial charges against Smollett were made in February of last year, the police states that Smollett was very publicly unhappy with his salary on the show Empire, so much so that he likely staged the attack as a means to drum up even more publicity for the show, and create empathy for Smollett himself. 
Police typically don't take too kindly to having their time wasted, so this time around, Smollett is being charged and sued by the city for over $130,000. The large sum of money would be used as overtime payment for the officers who worked with Smollett on his initial report of the attack, and who spent the month deeply investigating the attackers who were suspected to have done this at the time.
Dan Webber is the special prosecutor who a judge initially appointed to investigate Smollett and his dropped charges back in August, 2019. Webb investigated the charges, the reasons they were dropped and all individuals involved; one of which is Kim Foxx, the state attorney for the specific county in which the "attack" occurred. Foxx is being investigated for a repeated pattern of favoring rich, powerful, and influential clients in regards to who deserves to be prosecuted, and who deserves to have their charges dropped. 
Smollett already has paid over $10,000 to the city of Chicago "as payment in full in connection with the dismissal of the charges against him," according to his attorney, so only time will now tell how this story will finally come to a close.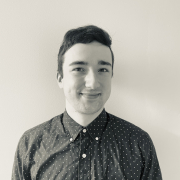 Eric Mastrota is a Contributing Editor at The National Digest based in New York. A graduate of SUNY New Paltz, he reports on world news, culture, and lifestyle. You can reach him at eric.mastrota@thenationaldigest.com.
https://media.thenationaldigest.com/wp-content/uploads/2020/02/12161225/Indictment-400x400-1.jpg
400
400
Eric Mastrota
https://media.thenationaldigest.com/wp-content/uploads/2019/12/23173823/The-National-Digest-785x60-1.png
Eric Mastrota
2020-02-12 11:39:08
2020-04-09 15:50:23
Jussie Smollett Indicted, Again, Over False Hate Crime Reports