"The nominations for the Rock & Roll Hall of Fame's class of 2020 are in, and the list features the Notorious B.I.G., Whitney Houston, Pat Benatar, Dave Matthews Band, Depeche Mode, the Doobie Brothers, Judas Priest, Kraftwerk, MC5, Motörhead, Nine Inch Nails, Rufus featuring Chaka Khan, Todd Rundgren, Soundgarden, T. Rex, and Thin Lizzy. The top vote-getters will be announced in January and inducted May 2nd, 2020, at a ceremony at Cleveland's Public Hall." Rolling Stone Magazine. 
It's that time of year again, Rolling Stone Magazine covered and announced this years nominations for the Rock and Roll Hall of Fame and fans are overjoyed with the choices. This year the Hall Of Fame decided in order to be eligible for a nomination, an artist's first album or single must have been released during 1994 or earlier, according to Rolling Stone. This is a lot of artists first years making it onto the nomination ballot, which is seen as a high honor in itself, and many artists have made it in the past and are back this year to hopefully snag an actual spot in the class of 2020 for the Hall of Fame. 
The decision making process for who actually gets inducted is a lot more inclusive and expansive than a standard Academy Award type of process. Over 1,000 individuals vote on who is deserving of a spot. According to Rolling Stone these individuals are made up of other artists, music journalists, historians, and other members in the music industry who have enough experience to gage an artists qualifications. To make the process even more democratic, fans can vote as well for their choices on  rockhall.com or at an interactive kiosk at the Rock and Roll museum in Cleveland. This way, part of the vote is determined by the everyday actual listeners of these artists. Whether it's people who grew up with these artists, or the younger generation who discovered the music through their parents and streaming services, fans are able to put in their two cents and actually be a part of this annual musical honor. 
"Nothing stays the same in music, therefore, really, the institution that honors it has to evolve with all the music. Just like hip-hop is very much a part of the Hall of Fame now, everything we do — the board members we have, the events we build on — has to reflect a changing culture without ever disregarding or turning our backs on the ideals and fundamentals of the Rock Hall,"  John Sykes, new Rock Hall chairman told Rolling Stone.
33rd Annual Rock & Roll Hall of Fame Induction Ceremony
This is John Sykes first year as acting chairman for the Hall of Fame induction. Previously Jann Wenner, the founder of Rolling Stone Magazine was the chairman for Rock Hall as well. The decision behind Wenner stepping down after years of controversy surrounding the Hall of Fame is actually about making sure the process remains 100% legitimate, a claim Wenner has stuck to throughout his whole career. Wenner's controversy is rooted in the fact that fans everywhere would often blame their distaste in the yearly inductions by calling out Wenner for favoritism of some artists over the other. Regardless of his rebuttal, it never seemed to matter since Wenner inducted himself into the Hall Of Fame at the first ever ceremony in the 80's, and ever since then people just automatically associated Wenner with favoritism. 
Either way, Sykes is now stepping in, all in a greater hope that his more modern and refreshed understanding and love for current music will help lead to the best inductions every year. Regardless, all parties involved in the process still stick to Wenner's general philosophy on the importance of the Rock and Roll Hall of Fame;
"To honor and celebrate and archive the great music of our time, the music that changed our own lives, and so many other people in and out of the industry, that was the magic that set us free … something that moved us and still does."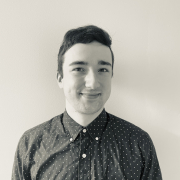 Eric Mastrota is a Contributing Editor at The National Digest based in New York. A graduate of SUNY New Paltz, he reports on world news, culture, and lifestyle. You can reach him at eric.mastrota@thenationaldigest.com.
https://media.thenationaldigest.com/wp-content/uploads/2019/10/02161802/Gold-Stars-400x400-1.jpg
400
400
Eric Mastrota
https://media.thenationaldigest.com/wp-content/uploads/2019/12/23173823/The-National-Digest-785x60-1.png
Eric Mastrota
2019-10-15 16:32:50
2020-04-09 15:52:35
Rock And Roll Hall Of Fame Nominee's Announced