Russia has officially been banned from all major international sporting competitions for the next four years over non-compliance violations made apparent by the World Anti-Doping Agency (WADA). This ban means that Russia is no longer allowed to compete in major sporting events coming up such as the World Cup, and more notably the 2020 Summer Olympics in Tokyo. 
The ban's initial case review was in response to Russian Dr. Grigory Rodchenkov exposing Russia's Anti-Doping Agency (RUSADA) for dozens of falsified drug reports/cover-ups. Rodchenkov was the former head of Moscow's anti-doping laboratory before he took on the "whistle-blower" title, exposing the lab for using a systematic doping program with false reports which benefited over 1,000 athletes between 2011 and 2015, according to CNN.
Russian Sports Minister Pavel Kolobkov holds a press conference in Moscow
"Finally, Russia's many doping and obstruction sins will now get some of the punishment they richly deserve. For far too long, Russia has weaponized doping fraud and state-sponsored criminal activity as a tool of foreign policy. When doping conspiracies become a crime under the Rodchenkov Anti-Doping Act, cheaters will be in U.S. prisons and clean athletes will be better protected," said Rodchenkov via his lawyer Jim Walden, in a statement sent to CNN.
The Rodchenkov Anti-Doping Act has been adopted in the U.S. in 2018 after the initial whistle-blower comments were made. The act itself criminalizes international doping fraud conspiracies, such as the one that has now ignited a full on Russian ban from international sporting events. The announcement of the ban gives RUSADA 21 days to either accept the ban or take the matter to court, more specifically the Court of Arbitration for Sport (CAS). The CAS is an institution "independent of any sports organization which facilitate the settlement of sports-related disputes through mediation by means of procedural rules adapted to the specific needs of the sports world." In simpler terms, it's sports court.
President of the Russian Olympic Committee
Russia is expected to announce its decision regarding the ban as soon as possible, but it's expected that they will take the matter to court out of fairness to all of Russia's athletes who legitimately are clean and didn't need to cheat the system to get ahead. The ban itself, however, wouldn't actually ban any legit clean athletes; it would just mean that they have to compete as neutral and not under the Russian flag. 
The harsh punishment is being dealt by the WADA due to massive inconsistencies in data that the WADA received in January 2019. The data itself didn't line up with reports from a Moscow lab, where Rodchenkov worked, and showed how RUSADA wasn't abiding by the official anti-doping policies of the WADA. 
"Russia was afforded every opportunity to get its house in order and rejoin the global anti-doping community for the good of its athletes and of the integrity of sport, but it chose instead to continue in its stance of deception and denial. As a result, the WADA ExCo has responded in the strongest possible terms, while protecting the rights of Russian athletes that can prove that they were not involved and did not benefit from these fraudulent acts," said WADA President Sir Craig Reedie in a statement.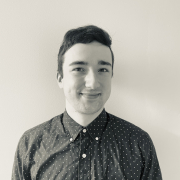 Eric Mastrota is a Contributing Editor at The National Digest based in New York. A graduate of SUNY New Paltz, he reports on world news, culture, and lifestyle. You can reach him at eric.mastrota@thenationaldigest.com.
https://media.thenationaldigest.com/wp-content/uploads/2019/12/26151540/Olympics-400x400-1.jpg
400
400
Eric Mastrota
https://media.thenationaldigest.com/wp-content/uploads/2019/12/23173823/The-National-Digest-785x60-1.png
Eric Mastrota
2019-12-09 13:50:52
2020-04-09 15:52:26
Russia Has Been Banned From The Olympics Following Anti-Doping Scandal