According to the International Monetary Fund, the pandemic could potentially hinder a global economic turnaround this year despite the slew of mass vaccination programs being implemented throughout the world and various levels of stimulus packages helping assist some countries. 
The IMF does believe that the global economy will grow by 5% this year, which is .3% faster than they previously forecasted in the fall of 2020. The Fund claimed that this increase "reflects expectations of a vaccine-powered strengthening of activity later in the year and additional policy support in a few large economies." 
The IMF also estimates that the world economy shrank by 3.5% in 2020; the biggest decline since the Great Depression. Surging infections that began appearing at the end of 2020, renewed lockdowns, logistical issues with vaccine distribution, and a slew of new Covid-19 variants could make it extremely difficult for the global economy to recover. 
Gita Gopinath is a chief economist of the IMF who recently uploaded a blog post regarding the IMF's predictions for 2021 and beyond; the fund expects global growth to slow to 4.2% in 2022. 
"Much now depends on the outcome of this race between a mutating virus and vaccines to end the pandemic, and on the ability of policies to provide effective support until that happens." 
Some countries are expected to recover much more quickly than others. China, for example, was one of the only global economies that actually grew in 2020. The country is currently projected to achieve an 8.1% economic growth this year as well. Even the United States is expected to emerge from their deep economic slump to see a 5.1% increase in growth. 
"The 19 countries that use the euro are expected to see growth of 4.2% in 2021. The United Kingdom, which endured a 10% contraction last year as it left the European Union and is now battling a new coronavirus variant, would rebound with relatively modest growth of 4.5%," according to the IMF.
The IMF continued to explain that "the wide divergence reflects an important extent differences across countries in behavioral and public health responses to infections, flexibility and adaptability of economic activity to low mobility, pre-existing trends, and structural rigidities entering the crisis."
The pandemic overall is causing "exceptional uncertainty" in regards to economic recovery, and "although new restrictions following the surge in infections suggest growth could be weaker than projected in early 2021, other factors pull the distribution of risks in the opposite direction." 
IMF claims that if the vaccine distribution and efficacy goes as smoothly as it's currently projected to go, economic outputs could exceed these expectations by as much as 1% globally, which would be amazing for job markets everywhere.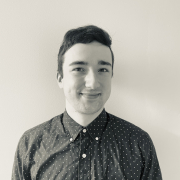 Eric Mastrota is a Contributing Editor at The National Digest based in New York. A graduate of SUNY New Paltz, he reports on world news, culture, and lifestyle. You can reach him at eric.mastrota@thenationaldigest.com.
https://media.thenationaldigest.com/wp-content/uploads/2021/01/28110938/COVID-19-Economy-400x400-1.jpg
400
400
Eric Mastrota
https://media.thenationaldigest.com/wp-content/uploads/2019/12/23173823/The-National-Digest-785x60-1.png
Eric Mastrota
2021-01-28 11:00:26
2021-01-28 11:09:53
New Covid-19 Variants Could Pose Major Threat To Global Economy In 2021