Jimmy Patronis is Florida's chief financial officer who recently wrote the International Olympic Committee (IOC) in an effort to get them to move the upcoming summer Games to his state should they be canceled in Tokyo. 
Patronis wrote the IOC this Monday, requesting that they relocate the 2021 Games to Florida should they be canceled or postponed again; the Summer Games were initially meant to happen in Summer 2020 but obviously the Covid-19 pandemic postponed that. 
In his letter he cited a recent report from Japanese officials that apparently already decided they would be canceling the Games this year completely due to the ongoing Covid-19 pandemic. The IOC adamantly denied the legitimacy of that report, however, and claimed that the government in Japan has made no such announcement yet. 
"There is still time to deploy a site selection team to Florida to meet with statewide and local officials holding the Olympics in the Sunshine State."
Patronis continued on to claim that he would greatly "welcome the opportunity to pitch Florida and help the IOC make the right contacts to get this done." He argues that Florida's "ample hotel capacity and well-maintained transportation network" would allow it to successfully hold the Games and that the "12 major universities that have existing sports facilities" could be used as well. 
"I think most importantly, we have a state with leaders who are willing to get this done," Patronis claimed. Unfortunately for him, it's going to be pretty much impossible for the 2021 Games to be held in the Sunshine State. The IOC has not only already committed to holding the Games in Tokyo, but with only six months until the projected start of the Games, there's literally no way for the committee to start from scratch and plan a worldwide event during a global pandemic. 
IOC has also made it very clear that there is no "Plan B" in place in regards to a new location to hold the Games, and even if they were interested in moving them to Florida, it would take the entire support of the federal governments from both Japan and the US to get behind it. This would also never happen as both government bodies are currently busy dealing with a global health crisis. 
Victor Matheson is an economist who is considered an expert in Olympic economic impacts for local communities. Matheson recently spoke with the press about Patronis' suggestion, calling the plan "batsh*t insane."
"The idea that just because Florida has a lot of hotels that they could organize an entire Olympics event within six months is absolutely crazy."
The coronavirus also is obviously a major reason why the Games would never come to Florida of all places. Within the US Florida is number 3 in terms of states with the most Covid-19 cases. The state has been a hotspot for the virus on multiple occasions, and the state government has pretty much ignored every social distance rule, mask mandate, and any other health and safety policy meant to curb the spread of Covid-19; you can currently go out to clubs and bars in Florida without a mask. 
Regardless of any further efforts from Florida officials to try to get the Games to move locations, the IOC will continue to move forward with having the Olympics in Tokyo. The Games could potentially be postponed or cancelled all together this summer again pending how much worse or better the pandemic gets. 77% of Japanese citizens are in favor of canceling or postponing the Games again, so only time will tell if the world will see and Olympics this year or not.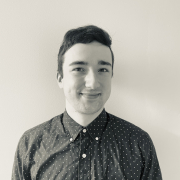 Eric Mastrota is a Contributing Editor at The National Digest based in New York. A graduate of SUNY New Paltz, he reports on world news, culture, and lifestyle. You can reach him at eric.mastrota@thenationaldigest.com.
https://media.thenationaldigest.com/wp-content/uploads/2021/01/27163752/Olympic-Rings-400x400-1.jpg
400
400
Eric Mastrota
https://media.thenationaldigest.com/wp-content/uploads/2019/12/23173823/The-National-Digest-785x60-1.png
Eric Mastrota
2021-01-27 16:21:04
2021-01-27 16:38:11
Florida Official Wants 2021 Olympics To Take Place In His State Amid Cancellation Rumors