According to the South Korean military, North Korea launched at least 23 missiles to the east and west of the Korean peninsula on Wednesday. It is the highest number of short-range missiles fired by the North in a day, with one missile landing in waters farthest south than ever before.
Many kinds of missiles were fired, including surface-to-air missiles that landed in surrounding waters. A short-range ballistic missile landed near South Korean territorial waters for the first time since the division of Korea in 1948. According to CNN, this is North Korea's 29th launch this year.
South Korea's Joint Chiefs of Staff (JCS) said one missile landed in international waters 104 miles (167 kilometers) northwest of South Korea's Ulleung island, which is also around 16 miles (26 kilometers) south of the Northern Limit Line. The NLL is a de facto maritime boundary between the two countries, which North Korea does not recognize.
An air raid warning on Ulleung island was sounded, and citizens evacuated to raid shelters. The sirens eventually lifted at 2 p.m. local time on Wednesday. 
The launches came shortly after North Korea's threats to utilize nuclear weapons and have the U.S. and South Korea "pay the most horrible price in history" if they were to take any action against Pyongyang. The hostile rhetoric is in response to ongoing large-scale South Korean and U. S. military drills.
South Korean President Yoon Suk Yeol said North Korea's missile test was an "effective territorial encroachment" and ordered that "a stern response be swiftly taken so that North Korea's provocation pays a clear price."
As a direct response, South Korea launched three air-to-surface missiles from fighter jets into waters north of the NLL at an equal distance to that which the North Korean missile had earlier landed south of the line, according to JCS.
"Our military's precise strike showed our will to firmly respond to any North Korean provocations including short-range ballistic missiles, and our capability and readiness to precisely target the enemy."
Japan's Defense Ministry shared that North Korea also conducted another launch later on Wednesday, including a ballistic missile that fell into waters outside Japan's Exclusive Economic Zone (EEZ). 
"North Korea has rapidly escalated its provocations, launching more than a dozen missiles today alone and reportedly firing more than 100 artillery shells into the Japan sea since announcing an extremely provocative statement earlier in the day."
According to CNN, no damage to aircraft or vessels has been confirmed as of right now.
The international response was swift. Japanese Prime Minister Fumio Kishida said that North Korea is launching missiles at an "unprecedentedly high frequency" and called for a National Security Council meeting to be held. 
Australian Foreign Affairs Minister Penny Wong tweeted about the rising tensions in the region.
"North Korea's unprecedented launch of multiple ballistic missiles is recklessly threatening the security of the Republic of Korea. North Korea's actions continue to undermine Indo-Pacific stability and violate multiple UNSC resolutions. Pyongyang must cease this action."
U.S. Ambassador to the U.N. Linda Thomas-Greenfield condemned North Korea's overnight missile launch.
"It's unprecedented in the sense that there were so many this day, but they have been continuously launching missiles over the past year. And we have continued to condemn them because they break multiple Security Council resolutions."
The UN's nuclear watchdog also warned that North Korea could be gearing up for a nuclear test, breaking its five-year hiatus. Satellite imagery showed heightened activity at North Korea's underground nuclear test site. 
Rafael Grossi, Director General of the International Atomic Energy Agency, said the agency has acknowledged North Korea's preparation for a test.
"Everybody is holding its breath about this, because another nuclear test would be yet another confirmation of a program which is moving full steam ahead, in a way that is incredibly, incredibly concerning. Further tests, of course, means that they are refining the preparations and the construction of their arsenal. So we are following this very, very closely. We hope it doesn't happen, but indications unfortunately go in another direction."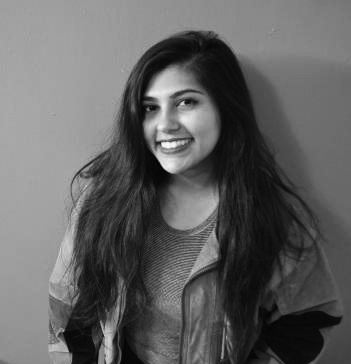 Moumita Basuroychowdhury is a Contributing Reporter at The National Digest. After earning an economics degree at Cornell University, she moved to NYC to pursue her MFA in creative writing. She enjoys reporting on science, business and culture news. You can reach her at moumita.b@thenationaldigest.com.
https://media.thenationaldigest.com/wp-content/uploads/2022/11/02162703/korea-400x400-1.gif
400
400
Moumita Basuroychowdhury
https://media.thenationaldigest.com/wp-content/uploads/2019/12/23173823/The-National-Digest-785x60-1.png
Moumita Basuroychowdhury
2022-11-02 09:00:53
2022-11-21 15:08:48
North Korea Launches 23 Missiles, Crossing Maritime Border with the South