As the Covid-19 pandemic continues to impact our planet many of us have taken to the internet to jump on new lifestyle trends that we can implement into our own quarantine lives. Many of these trends are birthed on social media apps and are fleeting, while others make a lasting impact that will continue on into the future. 
For example, living room music festivals took over when the world initially went into lockdown. People were disappointed as they watched all their favorite singers, Broadway plays, museums, and other cultural venues shut down one-by-one as the pandemic worsened, so they brought them all to their own homes. 
With concerts specifically, there have been a multitude of artists that have put on virtual live performances via their Instagram stories and other social media platforms. Others have gotten creative and found full recordings of their favorite artists past concert performances and thrown their own mini-festival in their home. Festival playlists on streaming services such as Spotify or Apple Music also make it easy for you and your quarantine buddies to jam out at any time. 
In the same regard people have been clearing out their yards and taking advantage of whatever outdoor spaces they have to host small, socially distanced, gatherings with their closest friends. Anyone who has a front, side, or backyard has likely already taken advantage of it within the past six months, however, there's still some summer left, so spruce up the space by ordering some cheap twinkly lights online, setting out some candles, pillows, and blankets for when it gets cooler in the evening, and set up a separate food and beverage area that promotes everyone getting their own dish and cup. 
Digital happy hours have also become an amazing trend for those of us who have friends who are either immunocompromised, or live far so they can't attend an outdoor social distance kickback. Platforms like Zoom and Google Hangouts make it easy to connect with as many people as you want, so many are opting to continue their weekly "going out" traditions with their friends, in a much more intimate and digitized way. 
If you live in an area with public parks or other spaces that can promote distancing yourself from others, have a picnic with a couple of friends. Everyone can bring their own blanket to sit on to ensure that they're remaining six feet apart, as well as their own food. If you want to get more creative, have everyone attending be responsible for one aspect of the meal and have them package it in separate bags so that when you arrive, you can simply exchange the bags and have a full meal right in front of you. 
Many have also taken this time to work on some new life skills/hobbies such as cooking, home renovation, knitting, exercising, and more. Take an afternoon and write out a list of life goals and things you want to accomplish, then go down the list and find the smaller goals and create subcategories of things to do to help you reach that goal. For example, if you want to learn how to make an entire five-course meal, start by looking up how to make simple and easy appetizers and work your way through the meal. Give yourself time to perfect your new craft, after all, we have a lot of that to kill. 
Finally, to circle back living room festivals, many have also opted to take advantage of the internet's thousands of virtual tours and events that some of the worlds biggest cultural institutions have set up to entertain everyone in quarantine. For example, Google Arts and Culture has set up an online resource that lists thousands of virtual tours, concerts, upcoming events, etc. that anyone can "attend" from the comfort of their own homes.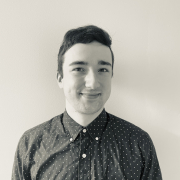 Eric Mastrota is a Contributing Editor at The National Digest based in New York. A graduate of SUNY New Paltz, he reports on world news, culture, and lifestyle. You can reach him at eric.mastrota@thenationaldigest.com.
https://media.thenationaldigest.com/wp-content/uploads/2020/09/15154135/Father-Daughter-Cooking-400x400-1.jpg
400
400
Eric Mastrota
https://media.thenationaldigest.com/wp-content/uploads/2019/12/23173823/The-National-Digest-785x60-1.png
Eric Mastrota
2020-09-15 15:14:24
2020-09-15 15:42:24
Fun And Creative Things To Do During Lockdown