This Monday the residents of Mariupol, Ukraine began a mass evacuation with Ukrainian authorities assisting thousands of more residents escape the city that once held almost 500,000 citizens. 
Mayoral adviser Petro Andryushchenko told the media that buses were heading toward Zaporizhzhia, which is 140 miles west of Mariupol. Individuals who own cars are being encouraged to evacuate themselves as quickly as possible. 
"We hope that thousands of our Mariupol residents … will get to Zaporizhzhia tonight or tomorrow morning," Andryushchenko said Monday.
The Ukraine military said "civilians are already arriving in Zaporizhzhia [a city of about 750,000 people] and are being provided hot meals, physical and psychological examinations and medicines."
"All evacuees will receive a calm refuge. Finally, these people will be able to feel safe."
According to some estimates from authorities, about 100,000 people might still be trapped in the port city of Mariupol, with little access to food, water, and utilities. Several hundred of them are thought to be at a sprawling steel plant that is the last major holdout in the Russian-occupied city. 
More than 100 citizens were evacuated from the Azovstal plant on Sunday before Russian shelling forced a temporary halt to the evacuation efforts. The Russian military claims that 69 individuals chose to evacuate while 57 others asked to stay under Russian control. 
Ukraine President Volodymyr Zelenskyy told media stations that civilians who remain in the plant were likely afraid that the buses they boarded would be taken to Russia, but he has UN assurances that citizens would be going to Ukraine-controlled areas. 
Representative Adam Kinzinger is planning on introducing a joint resolution that would authorize President Joe Biden to use US military forces in Ukraine if Russia uses chemical, biological, or nuclear weapons. 
"The legislation of the use of force would be used to protect the national security interests of the United States with respect to Ukraine and assist in defending and restoring the territorial integrity of Ukraine." 
"The authority would terminate when the territorial integrity of Ukraine has been restored," according to the resolution.
"Putin must be stopped. Accordingly, the commander in chief of the world's greatest military should have the authority and means to take the necessary actions to do so," Kinzinger said.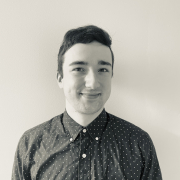 Eric Mastrota is a Contributing Editor at The National Digest based in New York. A graduate of SUNY New Paltz, he reports on world news, culture, and lifestyle. You can reach him at eric.mastrota@thenationaldigest.com.
https://media.thenationaldigest.com/wp-content/uploads/2022/05/02135730/Ukraine-Conflict-400x400-1.jpg
400
400
Eric Mastrota
https://media.thenationaldigest.com/wp-content/uploads/2019/12/23173823/The-National-Digest-785x60-1.png
Eric Mastrota
2022-05-02 09:00:50
2022-05-02 14:22:09
Ukraine Updates: Mariupol Residents Evacuating, Resolution Could Mean US Intervention