When it comes to interviewing for a job, there's a whole slew of online resources that interviewee's can utilize to make the most out of every 15-30 minute job-defining conversation they have. However, what about the interviewer? Regardless of company title or rank, there are plenty of individuals around the world who have to interview other people everyday. Whether it be interviewing carpenters to renovate your kitchen, a new staff intern for the office, or even a new hiring manager so you don't have to sit through any more interviews, interviewers should also keep a few things in mind to make sure that the process is fair for all parties involved. 
First and most obviously, before you begin the entire interview process, you need to make sure all applicants know beforehand exactly what you're looking for in an ideal employee for whatever role you're hiring for. Lucky for most, a lot of the application process now occurs online, so when someone is applying for a position, they likely see all the qualifications a business would be looking for before even talking to anyone at that business. 
However, it's still important to be clear. So often job listings done online are way to general, which can waste a lot of time, especially if the application is long. Don't just bullet point things like "looking for someone who can use Microsoft Word, is a team player, and willing to work odd hours." Instead, list what specific duties potential employee's will have to do on Microsoft Word for the job itself. What aspects of the job require teamwork and co-worker communication? Define "odd hours" and why employee's in the past have had to work them. 
These specifications are important not just for your employee to know, but for you to communicate as well so that you know the only individuals who are applying are mentally agreeing to all the distinct terms you've laid out. 
When it comes time to actually prepare for an interview, as the interviewer, make sure you're choosing your questions to ask very carefully. Don't ask generic interview questions like "what is your greatest strength/weakness" just because that seems like the right thing to do. What do you really need to know about a person in order to determine if they'll be the right fit at your company/business/fulfilling whatever role you're interviewing for?
Ask questions that will distinguish interviewee's based on skill, ability to learn/grow, and overall experience. Skills can be taught, but only if they have a strong ability to adapt and learn; does their past job experience indicate to you that they have that ability?
Again, being clear is always the right route to go as the interviewer. You already know that as the individual being interviewed, there's already a decent amount of anticipation and anxiety on their end that you have no business adding to. Don't ask trick questions, and tell your candidates before the interview exactly what to expect when they come in so they can truly prepare for what's to come. Remember, you're not trying to scare applicants away, you're trying to hire someone who's best fit for the tasks at hand. The more upfront and honest you are, the more comfortable they'll feel when it comes to presenting themselves, making the process easier for all parties. 
In addition, if you weave your interview with trick questions and over explanation, the individual up for the job is likely to speak on that once they leave, which has the potential to ruin any other opportunity at others wanting to apply for the position at hand. Even though the interviewee isn't a part of the company yet, you still are, and you're representing your businesses values the second you both sit down and begin the questionnaire process, so do it justice. 
Finally, make sure you're giving both yourself, and the interviewee enough time to speak. It's definitely important for you to describe the specific details of the job and your company as a whole, but don't get caught in the trap of forgetting to let your candidate actually answer a question because you were too busy speaking. If hired, they'll have plenty of time to learn about all the inner workings of the business and their particular job, so allow them time to speak up for themselves first. 
On the opposite end, do make sure that you leave space for you to actually mention the key points about the job and business that you deem as most important for a potential employee to know during an interview. Basically re-emphasize the qualifications that would be listed on the online application for your business, this way you have a template of things to mention, without going overboard.  
Interviewing can be overwhelming for all individuals involved, but it doesn't have to be scary as long as there's direct clear communication from the beginning. Everyone has the same goal of either wanting to be hired or wanting to hire someone best fit for the job, so take a deep breath, and make it happen.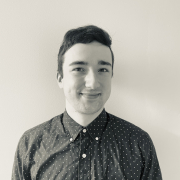 Eric Mastrota is a Contributing Editor at The National Digest based in New York. A graduate of SUNY New Paltz, he reports on world news, culture, and lifestyle. You can reach him at eric.mastrota@thenationaldigest.com.
https://media.thenationaldigest.com/wp-content/uploads/2020/02/13154513/HR-Conducting-Interview-400x400-1.jpg
400
400
Eric Mastrota
https://media.thenationaldigest.com/wp-content/uploads/2019/12/23173823/The-National-Digest-785x60-1.png
Eric Mastrota
2020-02-13 15:04:32
2020-04-09 15:50:22
How To Be A Great Interviewer