Now that Apple has released their much anticipated iOS software update for their mobile devices, iPhone and iPad users everywhere are taking advantage of all the new features and layout changes that came with it. There's often so many new features that come along with these annual updates that tech lovers can sometimes overlook some of them, so here's a list of some of the more unique and unknown ones: 
Setting Your Default Email/Web Browser: After years of complaints from users that they cant change their default search engine on their device, Apple has finally decided to let them not only delete the standard 'Mail' and 'Safari' apps from their devices, but assign their own defaults as well. Users simply open settings and scroll to the bottom where it lists every installed app on your device. Find the mail or Safari app and tap on it, here' you'll see them listed as the "Default" browser or email app. Once there you can select and choose your own!
Getting Rid Of App Home screens: If you're the type of person who puts every app that they rarely use on a specific page, tucked away, now you can literally hide the entire page from your device's main set up. Just long-press a single area of your home screen to trigger the new "edit mode," which will then allow you to tap on the page indicator and remove the page itself. This will not delete the apps on those pages, but will instead move them into the App library where they're more hidden. 
Searching The Emoji Keyboard: Emoji's are arguably the most popular keyboard shortcuts available on any device, and now, users can finally search for which emoji they want at any given moment instead of having to endlessly scroll through general categories to find one. All you have to do is launch the emoji keyboard like you normally would and you'll now find a search bar at the top of the keyboard!
Hidden Photo's Get A Much Needed Security Update: Previously, if you were to select any number of photos to be "hidden" away from your Photos App's main page, the photos were simply moved to a hidden folder on the app that practically anyone could go to and click on. With iOS 14, Apple has now added an option to hide the hidden album completely. Users can go into Settings, Photos and then make sure the Hidden Album is switched to "off." Once this setting is activated, users can only access the pictures in that album if they go back into settings and turn the switch on. 
Picture In Picture: iPhone users can finally take advantage of Picture In Picture viewing, a setting that was previously only available on the iPad. Now users can make FaceTime calls while replying to emails or text messages without that blurred "Paused" window appearing to the other users. This feature also allows for individuals to continue to watch YouTube videos or TV Shows while scrolling through social media. 
Faux Eye Contact In FaceTime: With iOS 14, users who are facetiming will be able to give their friends/family/loved ones the illusion that they're looking right at them when they're looking directly at their screen. It's one of the more subtle features of the update, but nonetheless, many are excited to see how it looks to make "eye contact" with the people they're talking to as if they were in person. 
Back Tap: A new accessibility feature now allows users to trigger certain system functions by tapping on the back of their phone. By going into Settings > Accessibility > Touch > Back Tap, users can select the amount of taps they want to use and the action they want to initiate. These actions include triggering the Control Center to appear, launching Siri, taking a screenshot, and more!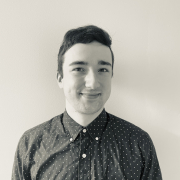 Eric Mastrota is a Contributing Editor at The National Digest based in New York. A graduate of SUNY New Paltz, he reports on world news, culture, and lifestyle. You can reach him at eric.mastrota@thenationaldigest.com.
https://media.thenationaldigest.com/wp-content/uploads/2020/09/21170834/iOS-14-400x400-1.jpg
400
400
Eric Mastrota
https://media.thenationaldigest.com/wp-content/uploads/2019/12/23173823/The-National-Digest-785x60-1.png
Eric Mastrota
2020-09-21 15:29:41
2020-09-21 17:08:49
New iOS 14 Features iPhone Users May Not Know About Yet