The iPhone 12 is currently projected to be released in October of this year. As the Keynote event gets closer and closer, many tech experts and blogs are placing their final bets for what's to come with Apple's newest smartphone upgrade. One of the most circulated rumors currently is reporting that Apple will discontinue the iPhone 11 Pro and the iPhone XR model once the 12 is finally released. 
The initial reports come from Twitter user @iAppleTimes, who's been one of the most credible sources of information on all things Apple in the past. Recently, the user tweeted that the two iPhone models would be discontinued with iPhone 12's launch and iPhone 11 deals would get a $150 price reduction.
Price reduction on older generation iPhone models occurs annually with the drop of every new iPhone, typically followed by the discontinuing of whatever the oldest model is that year; last year it was the iPhone 7 Plus and everything before. So the discontinuing of two of Apple's most recent models is quite surprising. 
It's important to remember that even when this information comes from the most credible blog sources, we must take them with a grain of salt. While dropping these models may be surprising, it's a newer trend that Apple's seemed to follow. Every year they drop multiple versions of the same upgraded device, and ween out which models are most successful to continue selling. 
Last year when the iPhone 11 was launched, Apple also silently discontinued selling the iPhone XS and XS Max; this is also a part of the company's efforts to only have a few smartphone options available at once. Since Apple also launched the iPhone SE earlier in 2020, it makes sense that they would want to discontinue newer models to keep up with the upgrades. 
So the real question is what you should do if you're currently in the market for a new iPhone, but don't know if you should wait for the 12, the price-reduced 11 deals, or just go for it and pay for a new one now. If you were specifically looking to get the iPhone 11 Pro of iPhone XR, remember, this discontinuation is still simply a rumor based on Apple's trends in the last few years, however, you may want to think about picking one up soon, just in case. 
If Apple does decide to discontinue both models, however, they won't just pull them from the shelves without warning, and you'll still be able to buy them online from third-party sellers. Establishments like Best Buy, or cell-service retail locations will likely have an overstock in the discontinued models that they'll sell at a reduced price. 
Once Apple does finally launch the iPhone 12, it's likely that all previous generation models will reduce in price as well. Third-party retailers typically also follow in these footsteps, so if you're serious about getting a new phone as quickly as possible, try to hold out until the fall. 
Covid-19 has made it difficult for Apple to follow their usual launch schedule, hence the fall keynote presentation being delayed a month; it typically takes place in the beginning of September with the launch of the new iPhone models two weeks later.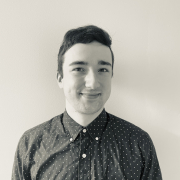 Eric Mastrota is a Contributing Editor at The National Digest based in New York. A graduate of SUNY New Paltz, he reports on world news, culture, and lifestyle. You can reach him at eric.mastrota@thenationaldigest.com.
https://media.thenationaldigest.com/wp-content/uploads/2020/08/24162336/iPhone-11-Pro-400x400-1.jpg
400
400
Eric Mastrota
https://media.thenationaldigest.com/wp-content/uploads/2019/12/23173823/The-National-Digest-785x60-1.png
Eric Mastrota
2020-08-24 13:55:24
2020-08-24 16:24:16
Apple To Potentially Discontinue iPhone XR, iPhone 11 Pro After iPhone 12 Release