Even though iPhone 12 was released just a few short months ago, tech experts are already scrambling to compile their lists of what they believe are the official specs for iPhone 13. While all of these features are just rumors, top tech analysts who have certain connections to Apple and their production have been able to successfully predict future tech innovations for the company before, and this will likely be no different. 
The biggest, and likely most accurate rumor, is that the iPhone 13 will have four separate models all at varying prices. This isn't that crazy of a rumor considering the fact that Apple has released multiple models of the same phone in the past to accommodate consumers who want to spend less, or don't need all the specs that are in the most expensive of the models. 
The device will likely cost the same as iPhone 12, which has a base starting price of $799. Apple may also consider lowering the price of their next iPhone model to better compete with cheaper smartphone brands like Android. 
Most of Apple's current phones refresh at a rate of 60 frames per second, while certain Android devices can refresh at up to 120 frames per second. The higher the refresh rate, the faster and smoother the phone runs when scrolling and switching between applications. 
Every upgrade to the iPhone essentially guarantees an upgrade to the already immaculate camera quality that these phones possess. "The iPhone 12 camera array currently includes regular, ultra-wide and selfie cameras, night mode photos on all cameras, improved HDR mode, a telephoto lens (on the Pro and Pro Max models) and 2.5x zoom (on the Pro Max only)," according to CNET.
It's likely that iPhone 13 will have an added periscope camera to improve zoom, and an improvement on night mode photography as well; as these have been the biggest complaints regarding the iPhone 12 camera quality. 
The iPhone 13 is also rumored to bring back touch ID for logging into the device. Touch ID hasn't been on a smartphone model for Apple since iPhone 8 after Apple removed the home button all together from its devices. Now, it's rumored that along with the standard Face ID unlocking that all later iPhone models possess, a touch ID feature will be implemented into the volume or power buttons. 
The next generation iPhone will likely not have a headphone jack, but unlike the current models will potentially remove another port from the device. The lightning port where one inserts the charging cable could be removed in iPhone 13. Instead the phone will take advantage of Apple's MagSafe technology and rely strictly on wireless charging. Some experts believe that this would be foolish on Apple's part, especially for individuals who are on the go and don't have room to carry around a chunky wireless charger.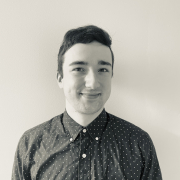 Eric Mastrota is a Contributing Editor at The National Digest based in New York. A graduate of SUNY New Paltz, he reports on world news, culture, and lifestyle. You can reach him at eric.mastrota@thenationaldigest.com.
https://media.thenationaldigest.com/wp-content/uploads/2020/08/24143557/Apple-Store-Logo-400x400-1.jpg
400
400
Eric Mastrota
https://media.thenationaldigest.com/wp-content/uploads/2019/12/23173823/The-National-Digest-785x60-1.png
Eric Mastrota
2021-02-26 16:01:08
2021-02-26 17:16:01
The Most Rumored Features Tech Experts Think Will Be In iPhone 13