Apple has announced that they are currently working on a magnetically attached battery pack for its newest line of iPhone models. This wireless accessory would charge the phone the same way a chargeable case would. 
Apple has been working on developing this attachment for at least a year, and was initially hoping to release it in the months following the iPhone 12 launch. iPhone 12 models were released back in October 2020, so it's likely that the company will be releasing the product relatively soon, or by the end of the year. 
The battery pack would use the iPhone 12's MagSafe system to attach to the device. The MagSafe systems are implemented into the newer iPhone models as a means of charging and pairing other accessories to your phone. One source claims that these battery packs will have a white rubber exterior, and would differ from Apple's previous battery add-ons because it's main role is charging the device itself. 
In internal testing, the magnetic attachment system proved to be strong enough to charge a device and stay attached to the phone itself. The accessories development, however, has overall been delayed due to internal issues that cause the product and phone to overheat when it's in use. Apple is also apparently working on making sure the attachment can work over a phone case as well. 
Sources for Apple claim there's a chance this attachment will be scrapped altogether due to these software issues, however, the company itself has denied to make any official comment. Accessories and wearable technology has been a major source of revenue for Apple in the past few years, equating to about $13 billion in sales last quarter alone. 
"The wireless charging device could be a popular accessory for Apple's new MagSafe ecosystem. Last year, Apple released cases with MagSafe compatibility, leather wallets and a pair of chargers," said tech expert Mark Gurman. 
Gurman went on to explain that if these wireless battery attachments are released, they would rival "similar offerings released by small makers in recent months. The company has also discussed other MagSafe accessories internally, including the potential for an in-car attachment, though that product hasn't made its way into formal development."
Apple has also supposedly been working on letting its mobile devices charge each other in the future. This means that Apple device owners could potentially use battery life from their phone to charge their Apple Watch, AirPods, or other iPhones. This technology will likely not be revealed for quite some time, however, because of the company's need to perfect how the technology actually works. 
Apple's MagSafe technology is likely going to be around for a while, and is expected to be incorporated into even more devices in the future. This will lead to the advancement in wireless charging capabilities and synchronicity among Apple's many smart devices.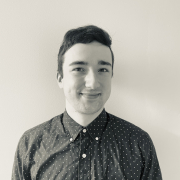 Eric Mastrota is a Contributing Editor at The National Digest based in New York. A graduate of SUNY New Paltz, he reports on world news, culture, and lifestyle. You can reach him at eric.mastrota@thenationaldigest.com.
https://media.thenationaldigest.com/wp-content/uploads/2020/10/13101039/Apple-Store-400x400-1.jpg
400
400
Eric Mastrota
https://media.thenationaldigest.com/wp-content/uploads/2019/12/23173823/The-National-Digest-785x60-1.png
Eric Mastrota
2021-02-19 15:58:25
2021-02-19 16:47:32
Apple Is Creating A Magnetic Battery Pack Attachment For iPhones