More than 150 million Americans have received their coronavirus stimulus checks in the mail, however, if you're in the same group as the other half of the country who has still yet to see their payment, there's a few reasons as to why that can be true. The money in general is a part of a much larger financial relief package that was approved by the federal government when this pandemic began. It's intended to help ease the damaging effects Covid-19 is having on the economy, and the IRS is still continuously sending out checks. 
First things first, you need to check your eligibility to receive a stimulus check. You can use the IRS's website to check your eligibility, but the guidelines themselves state that an individual will be eligible for a stimulus check if they are a single US resident making an income less than $99,000, file as the head of the household and earn under $146,000, file jointly without children and earn less than $198,000, or are a parent to a child aged 16 or younger. 
The IRS could potentially have scheduled your payment for later in the year. As previously mentioned the IRS is still actively sending out stimulus checks, so there's still a decent amount of Americans who haven't received their payments simply because they're still en route. In April, the IRS estimated that it could take up to 20 weeks to send every check, which could lead to some receiving their payments as late as September. 
If you're receiving a paper check and not a direct deposit, your check will take even longer to get to you as the paper checks are processed and distributed at a much slower rate, luckily, there's much less Americans receiving paper over digital. Once the check is mailed out, the IRS claims it will take around two weeks to be delivered. 
Your bank could also be struggling to process your check if you're receiving direct deposit. It can be difficult for banks to process an electronic money payment from the IRS when all of their clients are receiving the same amount of money at varying times. If your bank wasn't able to process your check, however, the only thing that will happen is the payment will be sent back to the IRS and they'll end up mailing a paper version to the address listed on your 2019 tax return. 
The IRS could also still be waiting to process your 2019 tax return and banking information. This is especially likely if you moved/changed banks within the past year. Along those same lines, the information that the IRS has on file for you could also be outdated in terms of your current address and bank. Remember, they're using your information from your 2018/2019 tax returns, so make sure that information is accurate. 
If you're past-due on child support payments the IRS claims that your payment may be delayed or completely deducted until they receive that money. However, if you're in that position the Bureau of Fiscal Service should have already told you. 
If you're claimed as a dependent on your parents tax return you also will not be receiving payment, and to children of divorce, depending on each parents income, the parent who claimed the child as a dependent on their 2019 tax return will receive payment. 
Again, if you're unsure of your eligibility status or have even more questions as to why you haven't received your payment yet, check out the IRS's website where they lay out in much more depth the specifics of these stimulus payments.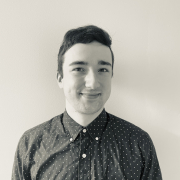 Eric Mastrota is a Contributing Editor at The National Digest based in New York. A graduate of SUNY New Paltz, he reports on world news, culture, and lifestyle. You can reach him at eric.mastrota@thenationaldigest.com.
https://media.thenationaldigest.com/wp-content/uploads/2020/05/27171956/US-Stimulus-Check-400x400-1.jpg
400
400
Eric Mastrota
https://media.thenationaldigest.com/wp-content/uploads/2019/12/23173823/The-National-Digest-785x60-1.png
Eric Mastrota
2020-05-27 16:01:42
2020-05-27 17:20:13
Why You May Have Not Received Your Stimulus Check Yet