This week a Russian missile test blasted a decommissioned Kosmos spy satellite into more than 1,500 pieces of space debris, alerting the seven-person crew on the International Space Station (ISS), who were woken up to an alarm for potential emergency collision with the debris. 
The astronauts aboard the ISS were told to shelter in transport capsules that initially brought them to the ISS, while the station passed by the debris several times within multiple hours. Luckily the ISS was left damage-free after the incident, however, NASA is calling out Russia after the potentially fatal event. 
Space debris like the kind floating in the atmosphere from Russia's recent missile test can travel at speeds of more than 17,500 miles-per-hour, and even scrap metal the size of a pea could be potentially deadly when it's that close to the Earth. 
"It doesn't take a very large hole to basically explode the space station. In fact, a hole measuring just 0.5 inches (1.3 centimeters) wide could cause irreparable structural damage that could completely wipe out the space station," said John Crassidis, a SUNY Distinguished Professor at the University at Buffalo in New York who works with NASA to monitor space debris.
NASA currently is tracking more than 27,000 pieces of orbital debris that measure larger than a softball. It uses computer models to estimate the positions of millions of smaller pieces of junk that are too tiny to be seen. 
The ISS has changed courses 25 times since 1999 specifically to avoid debris. The craft is covered in more than 100 impact shields known as Whipple Shields, to protect it from any smaller unknown pieces of clutter. 
"However, where the ISS itself is well protected from incoming projectiles, the astronauts who crew and maintain it are not — and that is where the biggest risk lies. Even an encounter with the smallest piece of orbital debris could kill an astronaut on the spot. Space suits are not protected at all," Crassidis said.
"Imagine a marble going 17,000 miles per hour at you — it would go right through you, like a bullet."
"Unfortunately, there are no international laws preventing nations from conducting low-orbit missile tests like the one Russia just did. It may take an astronaut getting seriously injured or even killed before the world takes the space junk problem seriously," Crassidis added.
NASA will continue to monitor the debris cloud as closely as possible.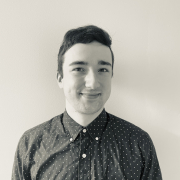 Eric Mastrota is a Contributing Editor at The National Digest based in New York. A graduate of SUNY New Paltz, he reports on world news, culture, and lifestyle. You can reach him at eric.mastrota@thenationaldigest.com.
https://media.thenationaldigest.com/wp-content/uploads/2021/11/19171153/International-Space-Station-400x400-1.jpg
400
400
Eric Mastrota
https://media.thenationaldigest.com/wp-content/uploads/2019/12/23173823/The-National-Digest-785x60-1.png
Eric Mastrota
2021-11-20 09:00:25
2021-11-19 17:12:18
Space Debris Could 'Completely Wipe Out' International Space Station