Italy's Prime Minister, Giuseppe Conte, has outlined plans to ease lockdown/quarantine restrictions brought on by the coronavirus pandemic. Italy has been under strict lockdown for seven weeks now. On May 4th the PM announced that quarantine measures would "begin to relax" and people will be allowed to visit their relatives in small group numbers. 
Other adjustments include the reopening of parks, factories, and certain building sites. All public schools/universities will continue to remain closed until fall 2020. Most churches and other religious buildings will also remain closed for the time being, despite the countless efforts of Roman Catholic Bishops, who have been publicly pleading with Conte to remove the continued ban on religious services. 
As of this past Sunday, Italy has only endured 260 virus-related deaths, which is the lowest it's been in the country since this pandemic began. There have been a total of 197,000+ cases of Covid-19 and 26,645 virus-related deaths in Italy, which is the highest death toll for Europe in general. Since the numbers in Italy are finally dropping, the authorities believe that the rate in which the virus is spreading has slowed enough to cautiously begin easing restrictive lockdown measures.
In what Prime Minister Conte is referring to as "phase two" of his coronavirus plan, he agreed to begin allowing people to move around their own regions of living, but not throughout different regions. 
Funerals will be able to resume, however, only 15 individuals are allowed to attend, and ideally, all of the ceremonies should occur outside to avoid any sort of cross-contamination/the touching of any kind of surface. 
Athletes will begin resuming training and people can start practicing recreational sports within the vicinity of their properties, but in wider areas as well. Sports teams will also be able to start holding group training on May 18th, but like with the funeral policy, it's recommended that all training occurs in an outdoor setting, and with each player bringing in their own equipment when possible.  
Bars and restaurants will reopen but only for takeout services. Right now, Italy is only permitting restaurants to carry-out delivery services to avoid all contact and enforce individuals to consume their meals at home. On May 4th, everyone will be able to go out themselves to pick up meals that they order. 
Beauty services such as hairdressers, nail-salons, waxing centers, etc. are predicted to reopen when restaurants and bars are actually able to reopen for full service; PM Conte predicts that to occur on June 1st. Conte also plans to ease measures for retail stores, museums, and libraries within the month of May as well. What that specifically entails for those businesses is still unclear, however.
"If we do not respect the precautions the curve will go up, the deaths will increase, and we will have irreversible damage to our economy. If you love Italy, keep your distance,"  the prime minister said.
All face masks in Italy are also capped at a price of 50 american cents, and Conte emphasized that social distancing measures in general will be strictly enforced and continue into the coming months. This is to keep case numbers down, and avoid a resurgence of the virus that would just set the country back to where it started. Time will tell when the rest of the world will catch up to Italy.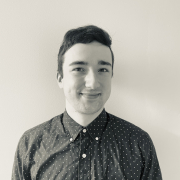 Eric Mastrota is a Contributing Editor at The National Digest based in New York. A graduate of SUNY New Paltz, he reports on world news, culture, and lifestyle. You can reach him at eric.mastrota@thenationaldigest.com.
https://media.thenationaldigest.com/wp-content/uploads/2020/04/27170324/Grand-Canal-in-Italy-400x400-1.jpg
400
400
Eric Mastrota
https://media.thenationaldigest.com/wp-content/uploads/2019/12/23173823/The-National-Digest-785x60-1.png
Eric Mastrota
2020-04-27 16:48:17
2020-04-27 17:03:36
Italy Will Begin Easing Out Of Its Covid-19 Lockdown Policies, Prime Minister Announces